Delta Air Lines to Offer Full Flat-bed in BusinessElite on Transcontinental Flights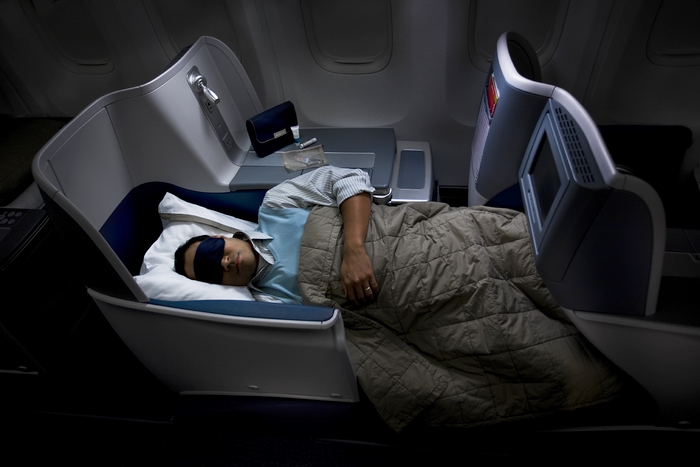 Delta Air Lines will introduce full flat-bed seats in the BusinessElite cabin of all transcontinental flights operating between New York and Los Angeles, San Francisco and Seattle beginning in March 2013. All of Delta's Boeing 757 and 767 aircraft serving these transcontinental markets will offer the flatbed seats over approximately the following 24 months. Transcontinental flying will be operated using a combination of Boeing 757 and 767 aircraft types.
Delta's decision to install full flat-bed seats on its transcontinental flights complements the airline's current investment in full flat-bed seats on its entire international widebody fleet of more than 140 aircraft. To date, 46 percent of aircraft have been modified including all Boeing 747, 767-400ER and 777 fleet types, with the entire widebody fleet scheduled to be complete in early 2014, announced the company.
The 767 transcontinental product features a new interior including 26 full flat-bed BusinessElite seats. The 21-inch wide seats offer an average bed length of 79 inches and feature a 10.6-inch video monitor.
Sixteen full flat-bed seats on the updated transcontinental 757 fleet will be arranged in a 2-2 configuration and offer a 20-inch wide seat and an average bed length of 79 inches. Each BusinessElite seat will feature a high definition 16-inch video monitor.
The entire transcon fleet will feature in-flight Wi-Fi and industry leading in-flight entertainment with a library of more than 1,000 on-demand options. Additionally, the 757 will feature 18 channels of live satellite TV.
Delta Air's BusinessElite service includes also a gourmet three-course menu from renowned chef Michael Chiarello paired with a wine menu selected by Delta's master sommelier Andrea Robinson; an extensive library of on demand movies, TV shows, music and games; and Gogo In-flight Internet access; plus premium pillows, quilted duvets, noise-canceling headsets and adjustable winged headrests provide additional comfort.