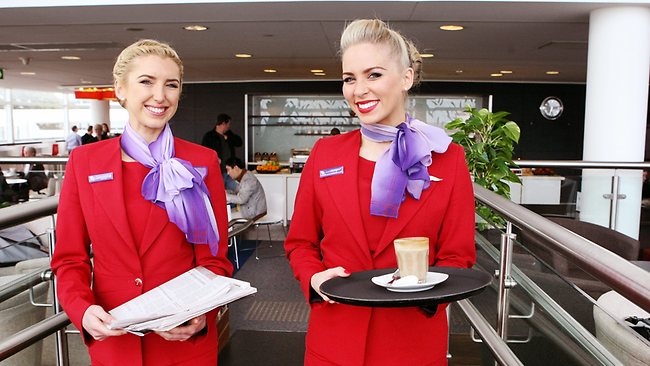 Voted 'Best Staff Service' and 'Best Airline' in the Australia/Pacific Region at the 2012 Skytrax World Airline Awards, Virgin Australia wants to take on Qantas as the airline of choice for business-class passengers. Airline's cabin crew will be trained in etiquette and gourmet appreciation, as all flight crew must attend a program called Elevate. It teaches food and wine appreciation, grooming and body language – such as not crossing one's arms or greet passengers as "mate". Airport lounges are also being remodelled, with the pool table removed from Melbourne. Baristas and a buffet spread designed by chef Luke Mangan will be introduced in Melbourne, Sydney and Brisbane.
Virgin Australia group executive of brand and customer experience, Mark Hassell, told news.com.au the measures were designed to help the airline appeal to a more "discerning" business traveller.
"We are not creating clones and we are not creating straitjackets for people," he said.
"We want to retain the spirit that exists within Virgin service style and service behaviour, but put it in a context that is equally relevant for business-purpose and corporate travellers."