Enduring Style by David Yurman x Peter Lindbergh x Kate Moss.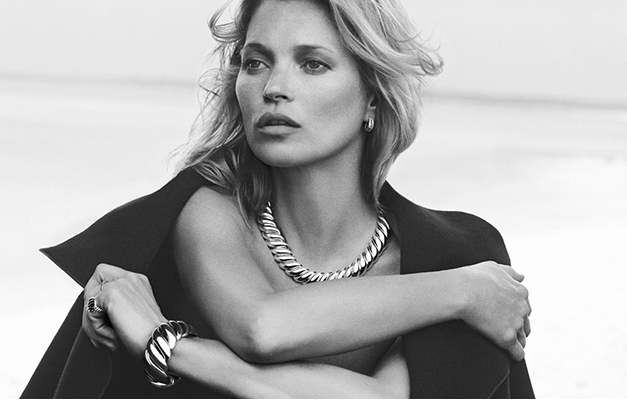 To illustrate its timeless sophistication and ageless elegance, American jewelry and timepiece designer David Yurman, unveiled "Enduring Style", the fall 2014 campaign with Kate Moss.
Shot by world-famous photographer Peter Lindbergh and capturing the essence of relaxed American luxury, the campaign celebrates the ten-year collaboration between the supermodel, the photographer, and David Yurman (founded in New York in 1980).
"Enduring Style" shows Kate in black and white images shot from 2004 to today, wearing David Yurman pieces that are still iconic favorites. New styles are also featured, including the Cable Buckle Collection®, the Hampton Cable Collection®, and the Venetian Quatrefoil Collection, as well as pieces from the recently introduced Starburst and Petite Pave collections.