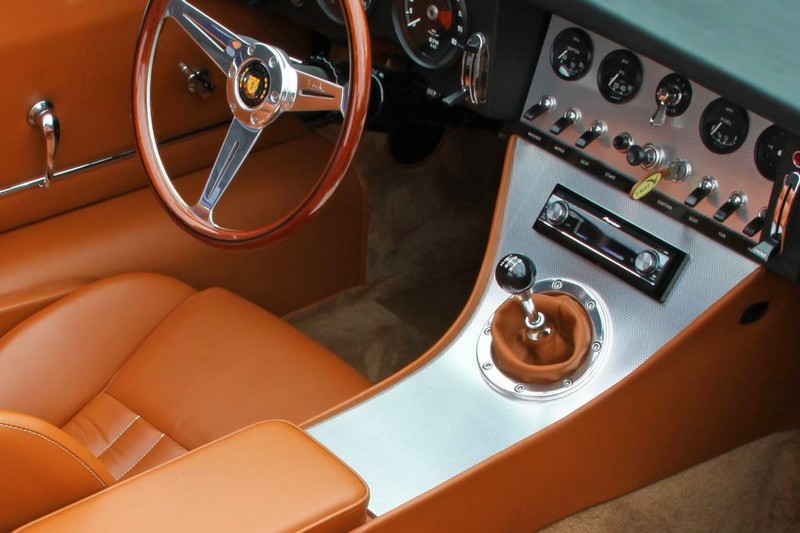 Eagle Spyder GT is the new 'ultimate' Jaguar E-type developed and handcrafted by Eagle, the British automotive company that prides itself on making the most exquisite Jaguar E-Types. Entirely personalized by the owner, the bespoke Eagle Spyder GT by Eagle features an all- aluminum construction based on the original 1961 design. This is the third project by British boutique car maker after the Eagle Speedster and the Eagle Low Drag GT.
The company hasn't given any details about the performances of the new Spyder GT. With the poise and performance of the Low Drag GT and the exquisite styling of the Speedster, the SpyderGT' s raked windscreen and folding roof offer the best of both worlds – whatever the weather.
"Development of the Spyder GT began soon after the launch of the Speedster in 2011 and, like everything we produce, we wanted to ensure that we got as close to perfection as humanly possible. We're renowned for being perfectionists and our clients are too – so we took the time to develop and deliver an E-Type that stands proud alongside the Speedster and the Low Drag GT," explained Paul Brace, Design Director at Eagle.
"Like many, my love of the E-Type set hold at a very young age and has become a lifetime's dedication. The team here at Eagle have taken this love of E-Types to a new dimension by creating the ultimate trilogy of special edition E-Types – complementing the beautiful originals that form the backbone here at Eagle," commented Henry Pearman, Eagle Founder & MD.
The first Eagle Spyder GT will be presented to the commissioning customer during the Summer of 2016.