A unique McLaren 720S supercar designed by McLaren Operations (MSO) is the centrepiece of the McLaren display at the 2017 Dubai International Motor Show, which takes place November 14 – 18.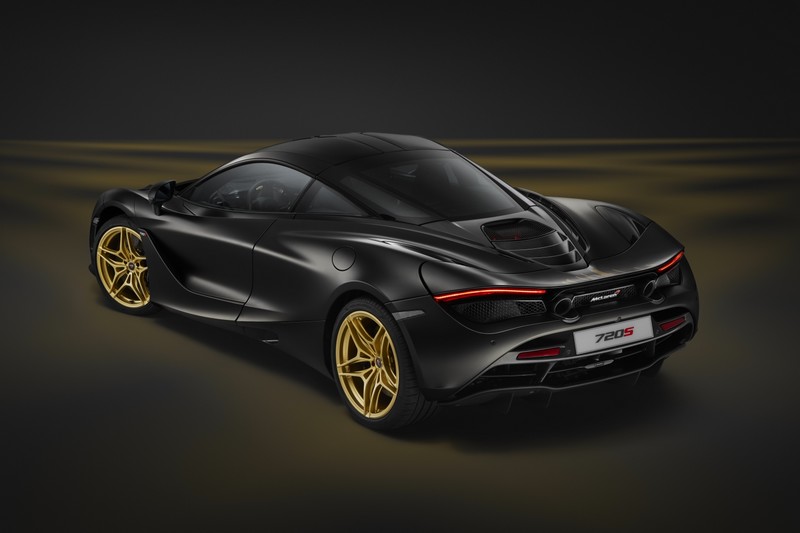 Created as an MSO Bespoke commission, the service from McLaren Special Operations that allows almost limitless enhancement and personalisation of McLaren cars, the 720S is in Zenith Black paint with a satin finish. Gold-coloured alloy wheels, a 24-carat gold engine heatshield and gold-coloured interior components complement the exterior colour.
The new owner of the MSO Bespoke McLaren 720S on display at the 2017 Dubai International Motor Show will take delivery of the car from McLaren Dubai when the Show finishes. They will enjoy a McLaren supercar powered by a 4.0 V8 twin-turbocharged engine and capable of accelerating from 0 – 200km/h (0 – 124mph) in just 7.8 seconds, on the way to a top speed of 341km/h (212mph).
A plaque inside the car identifies it as a '1 of 1' MSO commission, a fact also communicated by the unique rear wing that bears part of a famous quote* by McLaren founder, Bruce McLaren: 'Life is measured in achievement, not in years alone', is painted across the upper surface of the wing in gold Arabic lettering, stylised to echo the Dubai city skyline.
The theme of 'achievement' was a key sentiment behind the commission, as Andreas Bareis, Managing Director Middle East, Africa & Latin America for McLaren automotive, explained: "The quote from Bruce McLaren rings true not only of the history of McLaren, but also the achievements of the UAE and the Gulf states over the last four decades. The UAE and the region are very important to McLaren, not only in terms of our client base, but also because of the support from our shareholders. This car pays tribute to that."
To personalise the car added more than 120 hours to the production process. The rear wing alone took 30 hours to complete,
using stencils produced by the MSO design visualisation team to achieve the desired dramatic visual impact of the gold lettering.
With McLaren 720S Performance specification as the starting point – and in addition to the MSO Bespoke elements – the
commission added carbon fibre exterior upgrade packs that together encompass the front splitter and air intakes, rear bumper
and roof panel. The rear diffuser is also a carbon fibre option, while the door mirror arms, rear aero bridge and deck and engine
covers are all from the MSO Defined range of carbon fibre components.
The interior of the car is equally special: black Alcantara and black leather trim are complemented by MSO Defined carbon fibre sill panels, fascia vents and steering wheel, in addition to a regular carbon fibre interior upgrade pack. The MSO Bespoke team added satin gold-painted extended gearshift paddles, a satin gold-coloured centre band to the steering wheel and pinstriping in the same hue to the spokes. A gold-coloured applique on each door inner completes the visual treatment.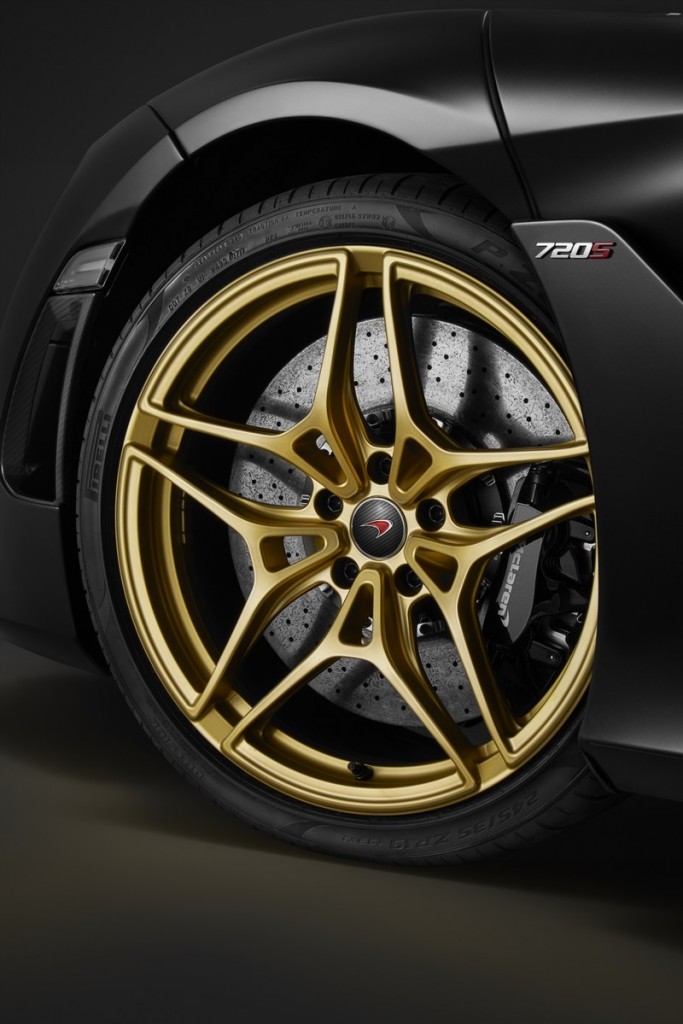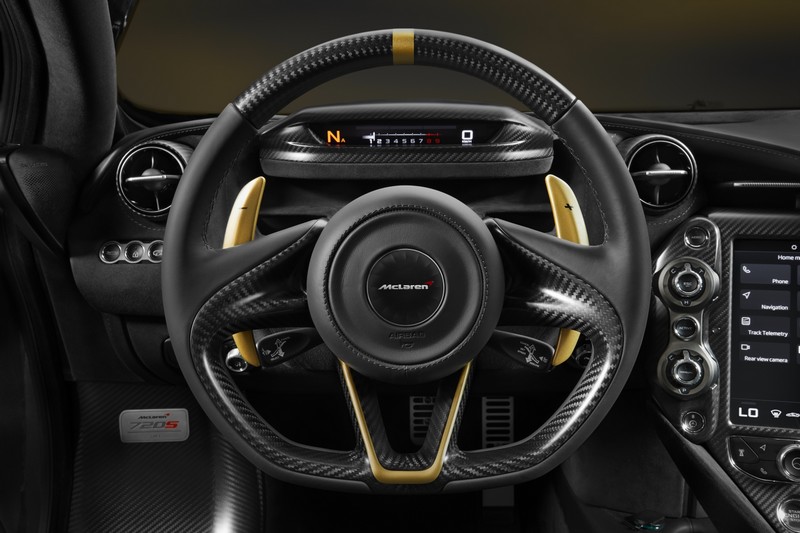 Photographs: McLaren