Designers pug dogs for UNICEF Project ARISE
An exclusive edition of 20 pug dogs

Twenty one pug dogs produced by Steiff, the German leader in the production of handmade plush toys, and customized exclusively for  LuisaViaRoma by a selection of the most prominent international luxury fashion designers, will be featured in a charity auction on eBay, for UNICEF.
21 designers created an outfit for a pug dog. The project was introduced at the fourth edition of Firenze4Ever, in January 2012. During the event, each blogger selected and adopted their favorite pug dog to show their support for this unique project.
From March 19th until May 6th, these one of a kind stuffed toys will be put up for auction. You will be able to bid for your favorite designer dog, and all proceeds from their sale will be donated to the UNICEF Project ARISE (Appropriate Resources for Improving Street Children's Environment).
How to bet?  Follow the link to see the steps to place a bid on desired pug dog.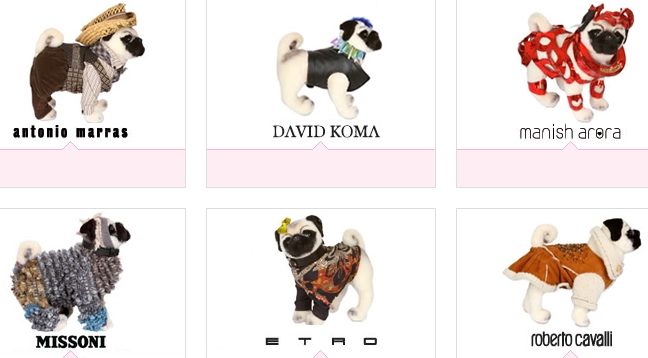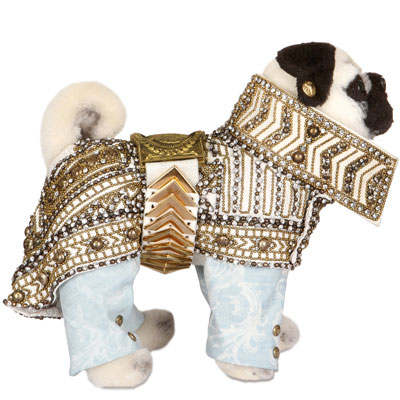 Balmain Pug Dog
French fashion house Balmain pay homage to Nudie Cohn and some of the key pieces from the Spring/Summer 2012 collection with their Pug. Bedecked in intricate rhinestones & embroidered details, the one of a kind all in one also features the floral motif featured in Olivier Rousteing's first show for the label famous for it's smoking hot aesthetic.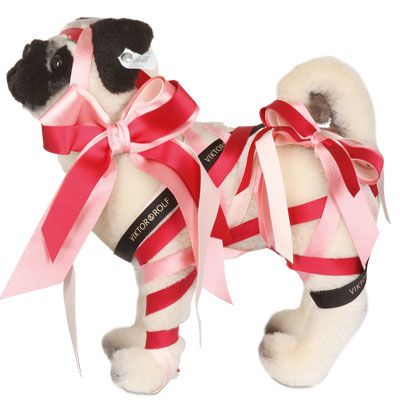 Victor & Rolf Pug Toy Dog
Wrapping their stuffed toy in ribbons, Victor & Rolf  design duo pay homage to their satorial roots whilst making their pug as sweet as their Spring/Summer 2012 collection.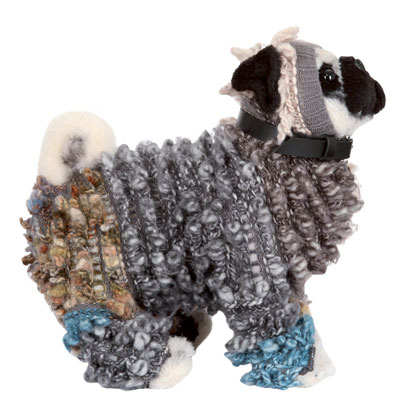 Missoni Pug Dog
The world of Missoni is represented in this creation by Teresa Maccapani Missoni. This soft toy dog wears a multicolor jumpsuit in loop stitch creating a soft and warm mantle that makes the dog looks like a sheep.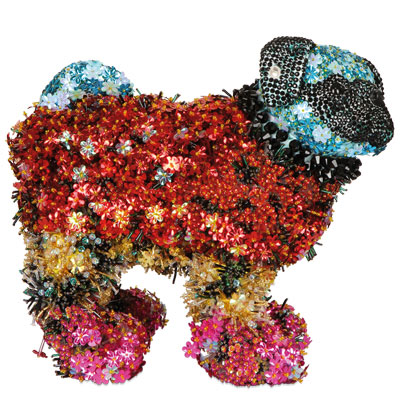 Mary Katrantzou Pug Dog
Mary Katrantzou has established herself as one of the most exciting, young designers and her fabulous stuffed toy is testament to her artistic use of print that has made her a fashion insider favourite.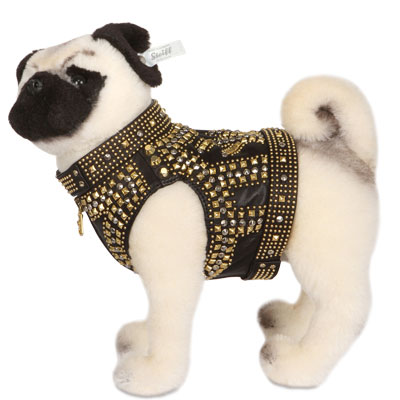 Versace Pug Dog
Using signature Versace studs, the stuffed dog is adorned in the Italian label's glamorous style with biker infused edge.