Finally, a personal aircraft offering speed, safety, comfort, and cool looks.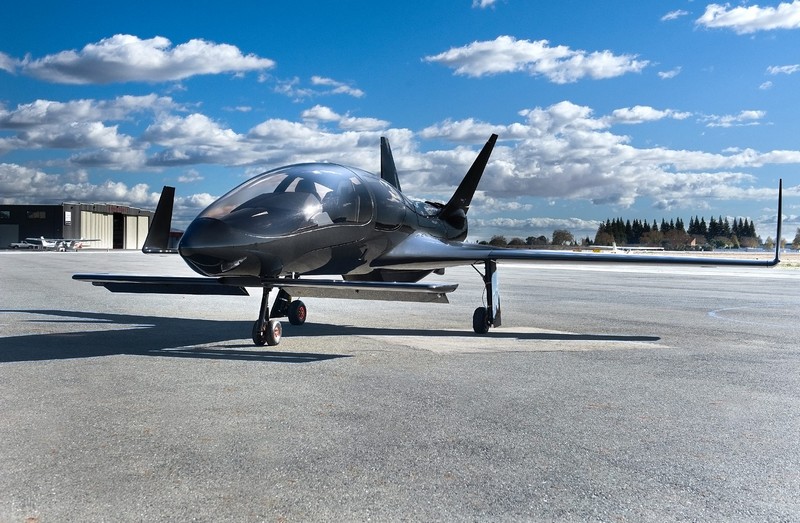 San Francisco-based Cobalt, a premier manufacturer of well-designed, sleek, private planes for personal and business travel, aims to transform the private aircraft experience with a new category of planes. Cobalt air crafts are design-centric, stunningly sleek, modern, as well as super fast, safe and easy to fly. In November 2015, the company launched its first two models – the Co50 Valkyrie and the Valkyrie-X. The Cobalt Valkyrie-X is an experiential version while the Co50 Valkyrie is the fully certified model.
Cobalt's founder and CEO, David Loury, an aerospace engineer, French entrepreneur and designer, had the vision to improve the flying experience 10 years ago when he founded Cobalt. Cobalt's first plane, the $700,000 Co50 Valkyrie, debuted in San Francisco and is now available for U.S. pre-orders.
"10 years ago, I had a vision to disrupt the aviation industry with an innovative private aircraft, that is not only technologically sound and safe, but also design-centric and luxurious," said David Loury. "Today, Cobalt is no longer just a prototype. It's a world-class aircraft, complete with advanced safety, technology, and modern design features for travel-loving consumers and aviation enthusiasts."
The Valkyrie is the fastest private aircraft in its class with the ability to travel up to 260 knots. In contrast, other single
engine piston aircraft usually tap out at 242 knots. Cobalt's Valkyrie is the fastest single engine piston plane in its category.
The private plane is a canard aircraft, equipped with a forewing to prevent the plane from stalling in the air. This provides a
tremendous peace of mind to pilots and ensures the industry's safest landings and takeoffs.
The Valkyrie comfortably seats five people, including the pilot, with ample storage for golf clubs, skis and suitcases. The
Valkyrie's propulsion engine is located in the rear of the plane, allowing for a quiet, comfortable cabin.
Inspired by classic fighter jets with clean lines and premium finishes, the Valkyrie impresses with understated elegance. The exterior comes in a range of custom finishes including dark colors, typically harder on composites. The interior features premium leather seats, hand stitched by former Hermès craftsmen. The dashboard design is equally impressive with only one on/off switch and a tasteful place for your iPad. Cobalt will exclusively manufacture the Valkyrie in California to ensure quality standards and fast delivery to early buyers.
According to the manufacturer, pilots flying Cobalt's Valkyrie will appreciate the beautiful, expansive visibility above and below. Valkyrie has the largest one-piece canopy in the world and unrivaled visibility with a 320-degree view.