Cinderella's classic slipper gets a makeover by Christian Louboutin to celebrate the Diamond Edition release October 2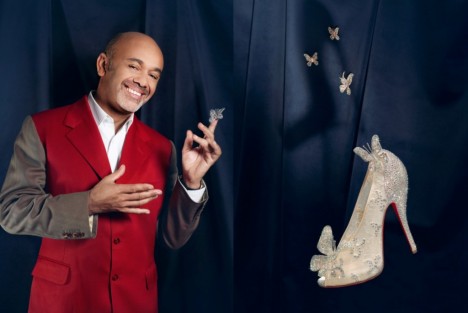 Christian Louboutin is Cinderella's newest fairy godfather. The footwear designer was invited by Disney to imagine a new version of the famed glass slippers. The limited edition of red-soled heels adorned in lace, sparkling butterflies and Swarovski crystals were unveield at the Palais Brongniart in Paris, during Couture Fashion Week.
"I have been so lucky to have crossed paths with Cinderella, an icon who is so emblematic to the shoe world as well as the dream world," said Christian Louboutin.
According to Lori MacPherson, the executive vice president of global product management at Disney, the Cinderella's shoe is "possibly the most iconic shoe in literature" and says the Louboutin collaboration is a "fitting tribute." 20 pairs of slippers will be given away worldwide this fall, turning "anyone into modern-day Cinderellas."