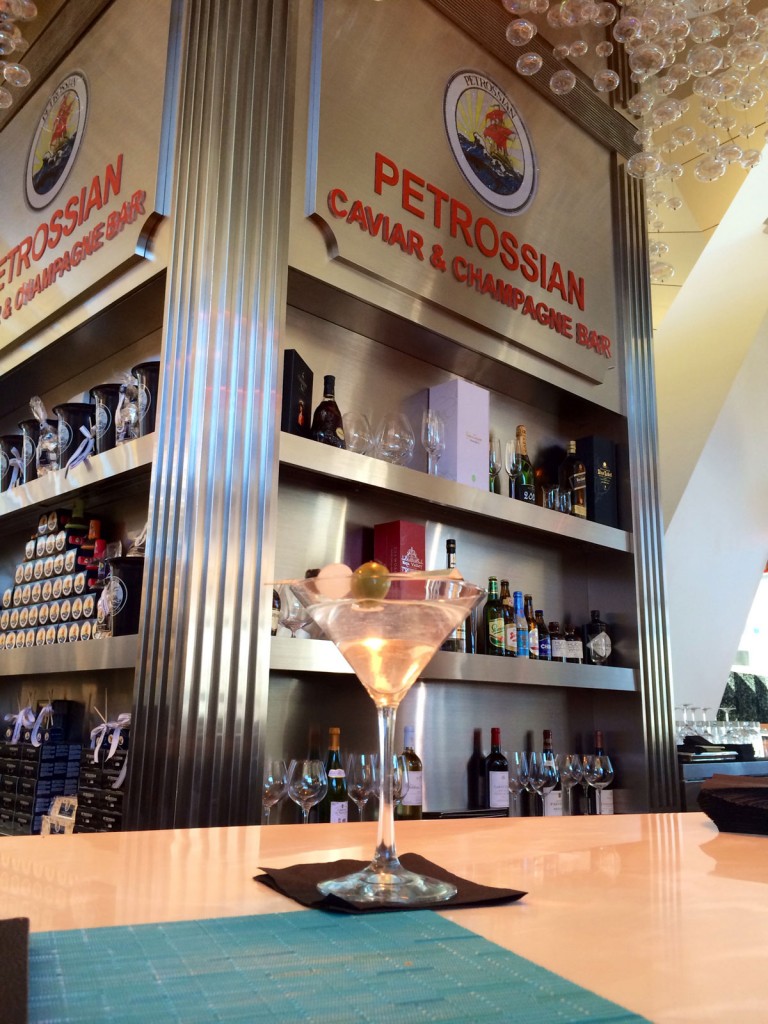 Gourmet taste buds and deep pockets? 20 vodkas and top shelf champagne are paired with the Petrossian's famous caviar at the recently opened sophisticated caviar and champagne bar at Los Angeles International Airport's Tom Bradley International Terminal.
Patrons are invited to relax before flights over the time-honored delicacy or for indulgence in the sky purchase a "caviar in the air" picnic pack including a caviar selection of their choice, blinis, and crème fraiche presented in an insulated carry-on Petrossian pouch.
Additional gourmet meal "to go" options include a selection of Parisian-smoked salmon and charcuterie for enjoyment at 35,000 feet. Gift items such as signature Parisian candies are also available for last minute remembrances of a visit to Los Angeles.
"Caviar in the Air" carry-on picnic packs are available for $205.50 to $1,581.50. The priciest "Caviar in the Air" package includes top-shelf Tsar Imperial Kaluga caviar, creme fraiche, toast points, and smoked salmon in an insulated bag.