The Caterham Seven 270, 360, and 420.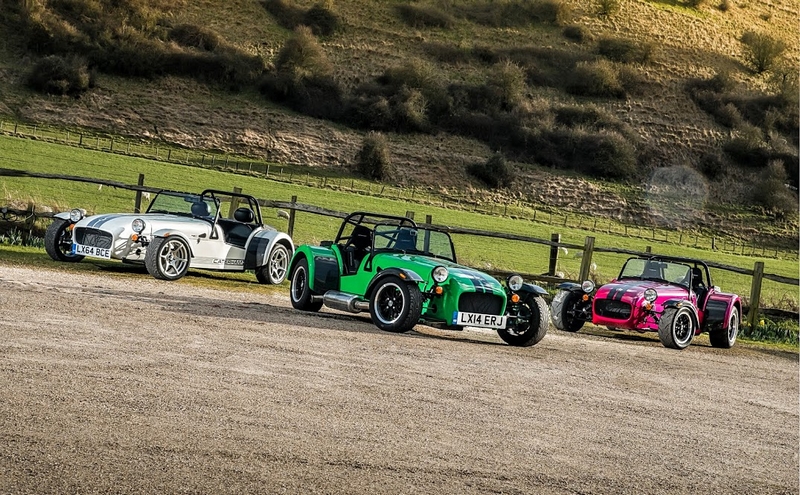 Caterham Cars has introduced three new additions to its existing range of iconic British retro sportscars. The new Caterham range offers 'accessible fun' through the traditional Caterham minimalistic, lightweight approach to sportscar engineering. The Caterham range is now rationalised to five core models.
"Caterham Cars has been making exciting sportscars accessible to driving enthusiasts for over 40 years," said Caterham Cars CEO, Graham Macdonald.
"Now, with our all-new, simplified model line-up and equipment packages, we feel we have a Seven for everyone, whether your perfect drive is a Sunday drive through the countryside or a hardcore blast around a race track.
"The Caterham brand has always had simplicity at its heart. While the pure thrill of driving remains at the core of our iconic Seven design, the experience of selecting and buying a Caterham is one that now reflects the brand's values of effortlessness and intuition."
The three new vehicles sit between the existing range bookends – the entry-level Seven 160 and the supercharged 620R, the most powerful production Seven ever built.
Launched in 2013, the Seven 160 embodies the pioneering spirit of early Sevens with its compact 3-cylinder engine and live-axle rear suspension. Next up is the new 270 model, powered by the latest-generation 1.6 Ford Sigma engine with variable-valve timing technology and offering a 10bhp power upgrade from the outgoing Roadsport 125 it replaces.
Sitting in the middle of the range is the Seven 360, which runs the same 2.0 Ford Duratec power unit as Caterham's flagship R300 race cars, offering the perfect balance between road and race track.
The penultimate model in the line-up is the Seven 420, which features a dry sump and is also powered by the 2.0 Ford Duratec, although benefitting from modifications which offer 210bhp. At the top of the range, is Caterham's mighty 620R, which also runs a finely-tuned 2.0 Ford Duratec that pumps out an extreme 310bhp and reaches 0-62mph in 2.8 seconds.
Prices for the new Caterham range start at £22,995 (€32,000) for the Seven 270 up to £29,995 (€41,000) for a Seven 420 (standard specification). The British sportscar maker has also introduced two brand new equipment packages, which are available on all models. The new 'S' and 'R' packs offer specially-tailored trim and equipment packages to suit both road and track drivers.