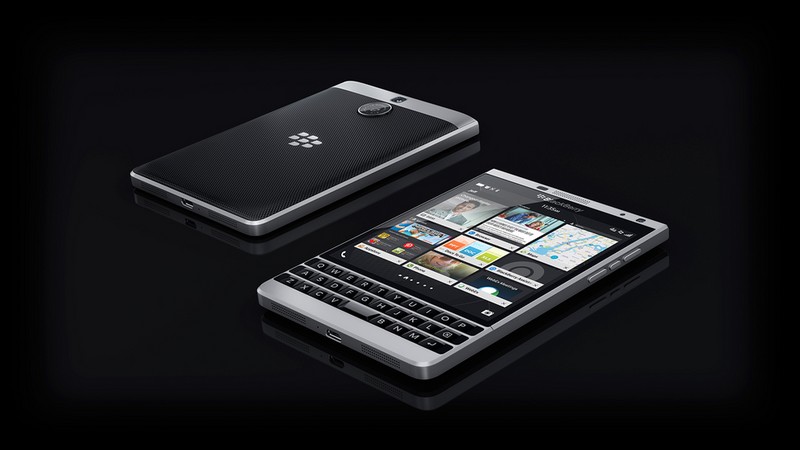 Canadian telecommunication and wireless equipment company BlackBerry Limited unveiled Passport Silver Edition, its latest mobile device that boasts up to 30 hours of battery life. Featuring a stunning silver finish with curved corners, large square touch screen display and reinforced stainless steel frame, BlackBerry Passport Silver Edition delivers the same productivity enjoyed by other BlackBerry Passport products, as well as an updated QWERTY touch-enabled keyboard, battery power that lasts more than a full day of mixed use, and BlackBerry 10 OS 10.3.2. The new BlackBerry Passport comes preloaded with the new BlackBerry 10.3.2 operating system, including features such as BlackBerry Assistant and Amazon Appstore.
According to BlackBerry, the new phone is a premium device built for business professionals who want a smartphone with the mobile tools they need to get things done – without sacrificing style or portability.
"We strive to deliver products that combine cutting-edge technology with purposeful, globally recognized design, and the BlackBerry Passport Silver Edition is the latest manifestation of this vision," said Scott Wenger, Global Head of Design at BlackBerry. "It brings together BlackBerry's latest OS platform, enhanced productivity features, and a refined industrial design based on customer and user feedback to deliver an unmatched experience for professionals who value precision and focus."
Inspired by actual passports, the universal symbol of mobility, the size and form factor of BlackBerry Passport Silver Edition is portable enough to easily tuck into pockets and use wherever you go. Key features of the device include: Large High-Resolution Square Screen , Innovative BlackBerry Keyboard, Best-in-Class Battery Life, Dual app storefronts preloaded for access to a huge selection of apps for work and play, BlackBerry Assistant, BlackBerry Blend, Premium Components, and BlackBerry Natural Sound.
The device is built for the most demanding user with durable materials mixed with top-of-the- line technology, including a Quad Core 2.2 GHZ Processor, 3 GB RAM, 13 MP OIS rear camera and 32 GB memory expandable with a Micro SD card up to 128 GB.
The BlackBerry Passport Silver Edition will be available for $549 USD.