The Samsung 'Dream Doghouse'. A royal treatment most humans will never get to experience.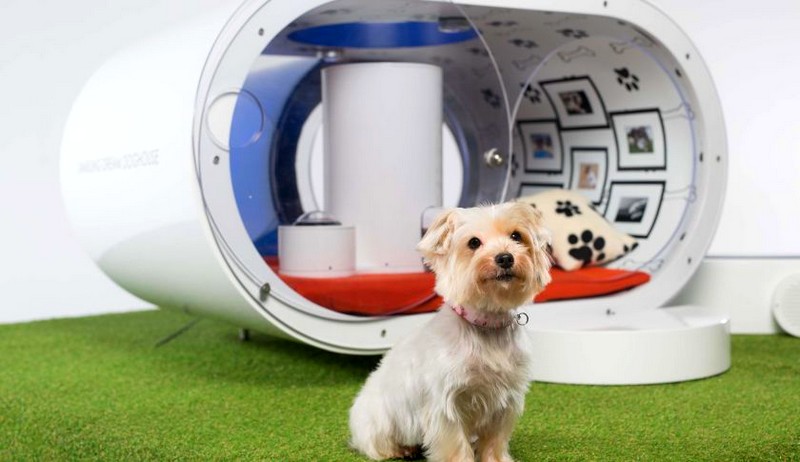 Equipped with hydro-pool, treadmill, and automated feeder, this dog kennel of the future was designed and built by Samsung for Crufts 2015. The $30,000 pooch pad, probably lu, features a Samsung Tablet S, paw print pillows, AstroTurf-covered treadmill, hydrotherapy space, an entertainment wall, and paw-controlled food dispenser. The ultimate #HomeDog offers a rest and a relaxation area providing a comfortable space for the dog.
"The Samsung Dream Doghouse looks sleek and modern, featuring the kind of tech the discerning dog of the future will need," said Andy Griffiths, president of Samsung Electronics U.K. and Ireland. "From dogs who have social media profiles, to owners who use video calling to check on their pet while away, technology is fast becoming an integral part of everyday life."
The Samsung 'Dream Doghouse' was a single unit project. Its interior and exterior is designed by a team of 12 architects and designers.