Bulgari Serpenti Leather Goods Collection 
Serpenti Snake head closure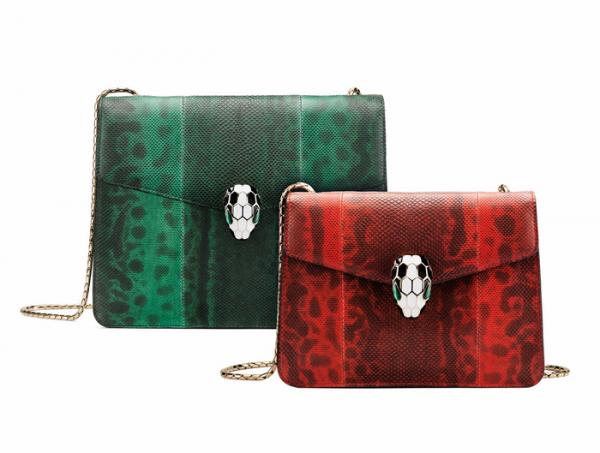 Beautifully jewel-adorned Bulgari Serpenti, one of the most durable and recognizable symbols of Bulgari house, have been translated into a collection of leather goods.
The reinvented Bulgari Serpenti collection is made of exquisite materials like Karung snake skin and includes shoulder bags, double coiled belts and wallets in green jade, red, and amber, all featuring the well-known Serpenti snake head in form of a closure.
The light gold plated and enamel Serpenti closure has green malachite eyes and is assorted with precious snake body shaped chain.