Former DTM driver becomes AMG brand ambassador: Maro Engel becomes a new instructor at the AMG Driving Academy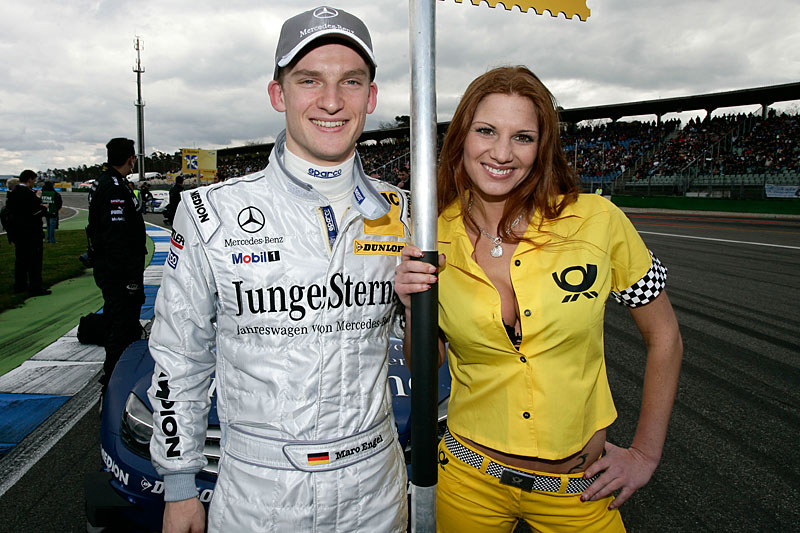 German racing driver Maro Engel, a former DTM driver, has become a new AMG brand ambassador. Additional duties performed by the 26-year-old driver will include acting as an instructor for the AMG Driving Academy, as well as providing support to selected SLS AMG GT3 customer teams.
SLS AMG GT3 customer teams can book Maro Engel for test or racing sessions as part of the driver support programme from AMG Customer Sports and can therefore draw on his great know-how as a racing driver. Maro Engel will be supporting his colleagues Bernd Schneider and Thomas Jäger, who have accompanied the SLS AMG GT3 throughout its entire development and testing programme and are also available for customer team bookings.
"I am looking forward to some new and exciting roles with AMG. As a brand ambassador and instructor, I will pass on my motorsports know-how to customers of the AMG Driving Academy," said Maro Engel.
"And as part of the driver support team at AMG customer sports events in particular, I am also looking forward to passing on my four years of experience as a Mercedes-Benz DTM driver to AMG customer teams, as well as being able to climb into the cockpit of the SLS AMG GT3 myself."
Like many racing drivers, Maro Engel also started his racing career in the world of karting (1996 – 2000). In 2001 he drove in his first formula racing series. After two years in Formula BMW, Munich-born Engel graduated to the Formula 3 Euro Series in 2003. In 2005 he switched to the Italian Formula 3000 Championship, finishing in seventh place overall. In 2006 and 2007, Engel competed in the fiercely contested British Formula 3 International Championship. He ended the 2007 season in second place overall, with three victories, eight podium positions and four pole positions under his belt. In the three years between 2008 and 2011, Maro Engel drove for Mercedes-Benz in the DTM, "Deutsche Tourenwagen-Meisterschaft" (German Touring Car Championship), the trademark of the most popular international touring car racing series.