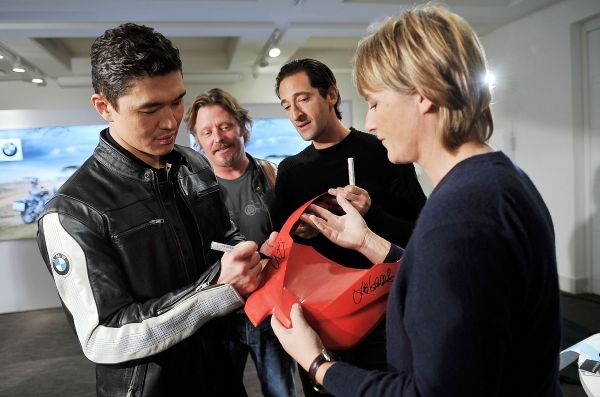 BMW Motorrad is looking for motorbike riders who are ready to take on the great adventure of a road trip across five continents in the "Ride of Your Life" tour – a once-in-a-lifetime ride around the world.
BMW Motorrad is giving five bikers from around the world the chance to live almost every motorcyclist's dream. The five winners will set off on their exciting journey with the new BMW R 1200 GS at the start of 2013. Beginning in Laos, the tour then travels through New Zealand, South Africa, the USA and Europe. The tour will end at BMW World in Munich, Germany in April.
The celebrity judges on the panel for the BMW Motorrad "Ride of Your Life" tour on the new BMW R 1200 GS are Adrien Brody, Rick Yune, Charley Boorman and Jutta Kleinschmidt, enthusiastic motorcyclists who know exactly what it takes to complete such a demanding tour around the world.
Bikers across the world have got until 30 November to apply for a place on the "Ride of Your Life" on the BMW Motorrad website. The bikers who have the best chance of winning a place will be those who embody the ideal of the R 1200 GS: the perfect blend of sport, adventure, action and style.
As one of the most successful rally riders of all time, Jutta Kleinschmidt represents the sporty nature of the bike. Charley Boorman is the adventurer and has travelled around the world on a GS 1200. Actor and martial artist Rick Yune is the action man, and even when riding for fun he always chooses BMW motorbikes because safety is a key priority for him. Oscar winner Adrien Brody has been riding motorbikes since he was 13, and expects a bike to offer a combination of power and design.