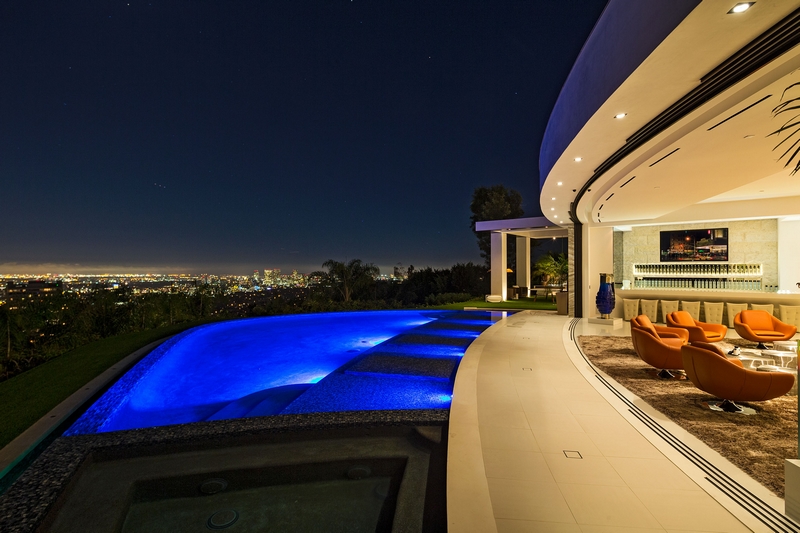 A Beverly Hills mansion that has been widely publicized with much celebrity and international buyer interest, triggering a bidding war, has been sold to Swedish billionaire Markus Persson for $70 million. This is the highest price ever paid for a home in Beverly Hills and it closed in a lightning-fast six days. Persson's purchase included everything in the house from luxury furnishings to exotic electronics such as the automated 54–foot curved glass door in the living room that opens onto an infinity pool with iPad-controlled fountains and spectacular views. Cases of Dom Perignon were part of the deal, announced Sally Forster Jones and Katia De Los Reyes of John Aaroe Group, a leading luxury residential brokerage.
Persson, at 35, is one of the world's youngest billionaires, having sold his company, Mojang, to Microsoft for $2.5 billion in September 2014. Born in Stockholm, he programmed his father's home computer at the age of seven and created his first game at eight. He is the creator of Minecraft, a hugely popular game that is a favorite of young players worldwide. Within the gaming community, he is known by his nickname "Notch."
Located on a promontory in the high-end Trousdale Estates neighborhood, the 23,000-square-foot home was built on spec and left nothing to be desired.
"I have been in the business for over 30 years and have never seen the level of growth that the luxury market has experienced in the past year, with no end in sight," said John Aaroe, CEO of John Aaroe Group.
"Overseas buyers are an increasingly important market for ultra-luxury trophy properties in Los Angeles," said Sally Forster Jones, president of Aaroe International Luxury Properties in Beverly Hills, who, along with Katia De Los Reyes, led the Aaroe team representing the Swedish buyer.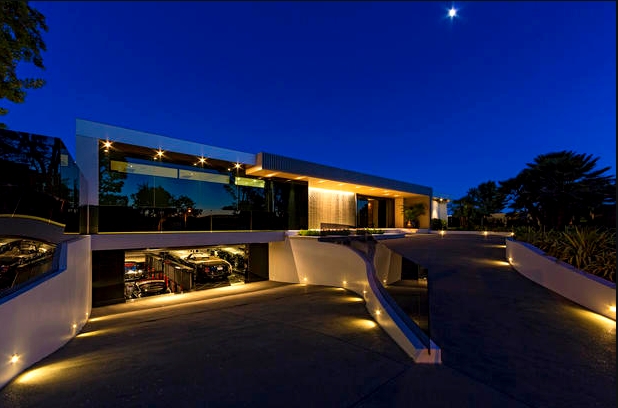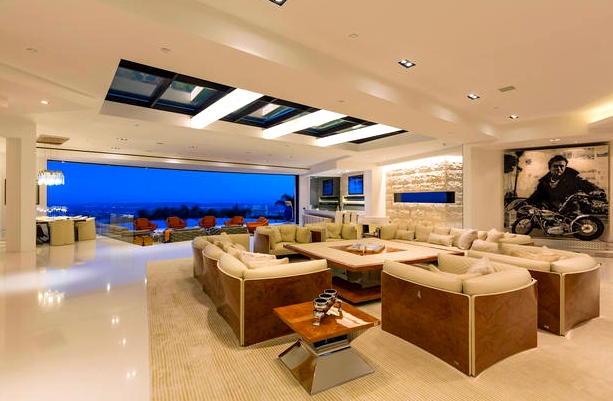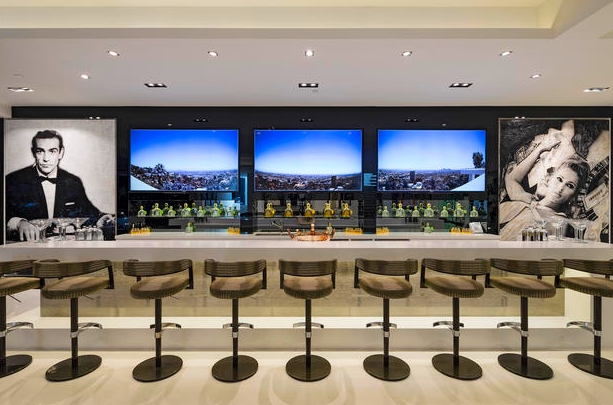 Jones, who recently sold a $25 million Malibu home to another wealthy European buyer, added: "These international buyers like LA's high-profile and glamorous lifestyle, the fabulous weather and the opportunity to put some of their assets in a safe haven. Trophy properties in LA are underpriced compared with other world cities, so buyers can enjoy the lifestyle now and know they will make a solid profit in the future."
"Marcus fell in love with the house, its sleek contemporary design and its spectacular panoramic views that sweep from downtown LA to the Pacific Ocean," noted De Los Reyes, from the firm's Sherman Oaks office. "The fact that the house also was completely furnished in such great style was another major selling point for him."
Entertaining will be a snap with vodka and tequila bars, a candy room, an 18-seat tiered screening room, a state-of-the-art kitchen and an exquisite 18-foot onyx dining room table for 24 that includes place settings by Roberto Cavalli at a cost of $3,700 each. Three high-definition 90-inch television screens bring panoramic views of Los Angeles from the roof into the downstairs lounge – especially breathtaking at night, says De Los Reyes. Art pieces include a replica of James Dean's motorcycle and a chromed Ma Deuce machine gun. On a conventional note, the home has eight bedrooms and 15 bathrooms all equipped with Toto Neorest toilets at a price of $5,600 each.