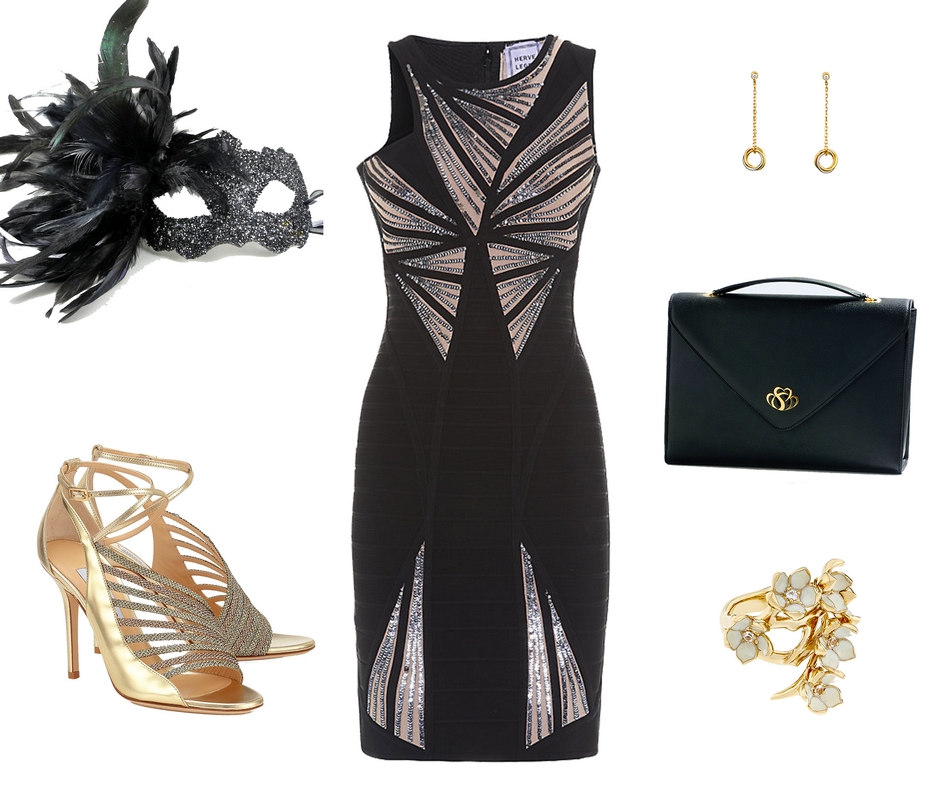 The end of the year is fast approaching, and I've decided to have a bit of fun in the end of 2014. Simply giving you my choices for New Years looks seemed rather predictable, so why not break out of the mild by sharing my ideal luxury evening spent ringing in 2015? With that in mind, here is my dream New Years Eve outfit for 2015, complete with the perfect party to match.
The central piece of any outfit is always the dress. My outfit features a beautiful sequinned selection from Herve Leger. A woman can never go wrong with classic colours and metallics on New Years Eve, and the match of silver and black on this dress offers a sleek and sultry look perfect for a night of partying.
Keeping with the metallic theme, my dream self would need a bit of gold to balance out all that silver. I've chosen a pair of Cartier Sweet Trinity earrings that feature both silver and gold for the perfect eye-catching look. And, to match, a lovely gold cherry blossom ring from Shaun Leane.
To tie in the black from the dress, I decided that no handbag could be better that Rosalina Nacken's luxury Italian leather Shelle Classica. The rich black shade makes the gold accents pop, and the versatile design would let me easily swap between clutch and full bag depending on what I needed to carry with me for the night.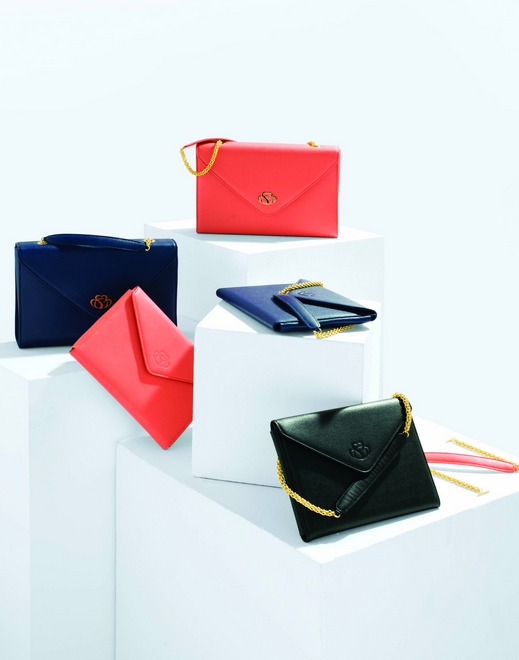 The real stunner from my ideal New Years Eve ensemble are the shoes. I chose the Florry, because no dream outfit can be complete without a pair of Jimmy Choos. The stilettos pair a soft gold tone with heavy metallic straps that travel across the top of the foot, which gives them a look practically designed for a night on the New Years town.
Topping off the entire ensemble is, of course, a mask. If I had my pick of any party throughout the whole of London on December 31, the one I chose would most definitely be a masquerade ball. Masks offer that hint of allure and anonymity that easily fill a late-night celebration with energy, and I love any excuse to add a little mystery to a party.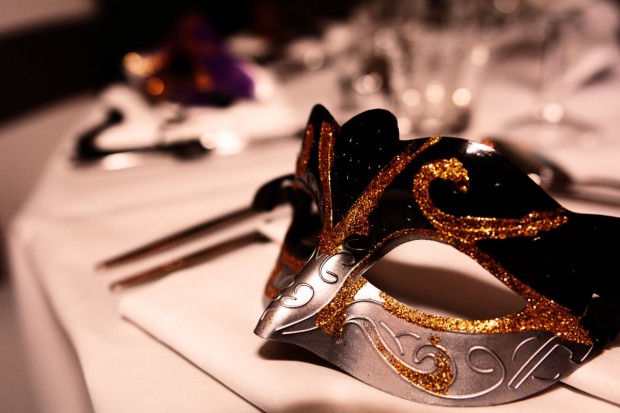 Which particular event caught my eye? While many feature masks, the Harrington Club NYE Masquerade champagne ball champions the list. This New Years marks one of the first times ever that the club will be opening its doors for a pre-booked event, which adds an air of exclusivity to the celebrations. Pair that with its hour-long champagne reception and the House, Hip-hop and RnB that promises to ring in 2015 well into the early hours of the morning, and there's no doubt left in my mind that this party offers an amazingly good time.
All this planning for an imaginary New Years has me ready to start on plans for my real celebrations. What about you? What real (or imaginary) plans have you made? Share them on our Facebook page and Twitter account!