"Un sueño de Balenciaga, el cine." "A dream of Balenciaga, the film" exhibition at Viura Hotel in Villabuena de Álava, Spain.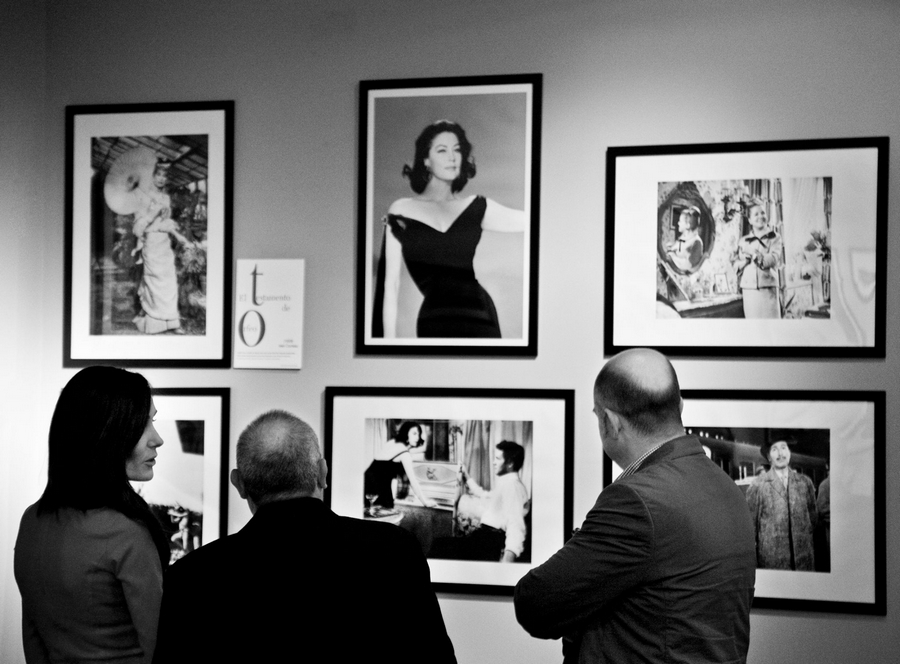 Viura Hotel in Villabuena de Álava in La Rioja, Spain has been chosen to exhibit the stunning photos of Balenciaga's creations for cinema.
From the 1st of April to the 30th of October, 2015, Viura Hotel will be the venue chosen to exhibit the photographic work "Balenciaga´s dream, cinema", that introduces a photographic journey through the different creations and designs of Cristóbal Balenciaga for the cinema and his divas, bringing more than 60 large images of his work.
Viura will be hosting cinema stars such as: Ava Gadner, Marlene Dietrich, Ingrid Bergman, María Félix, Rocío Dúrcal, o Conchita Montenegro, among many others, which will be beautifying the common areas of the hotel, showing off all the garments and dresses designed by Balenciaga for more than 20 movies that are classics of today.