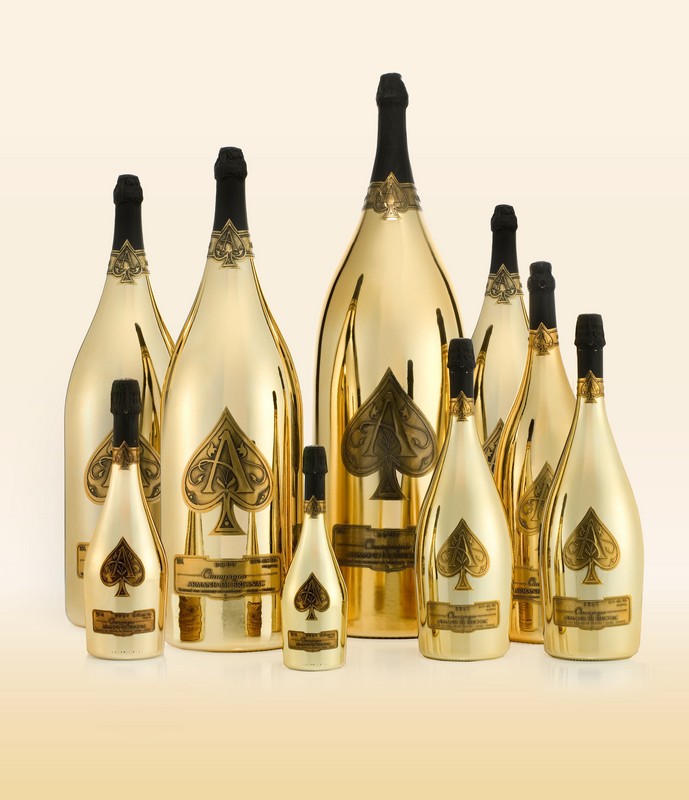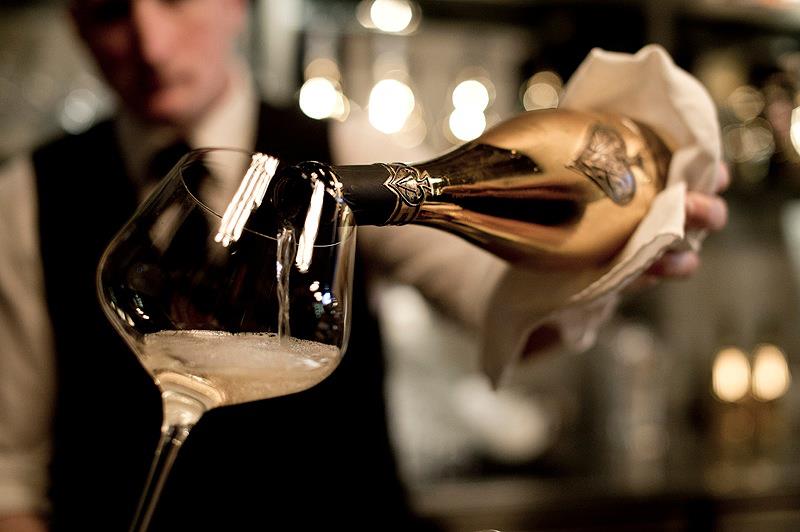 Armand de Brignac ("Ace of Spades") champagne unveiled new 'Dynastie' Collection, one of the most lavish champagne packages. Dynastie is one-of-a-kind collection of Armand de Brignac Brut Gold Champagne that includes every available bottle format, from the standard 750-milliliter bottle to our exclusive and world-record breaking 30-liter Midas.
Hakkasan Las Vegas at MGM Grand Hotel & Casino is the first nightlife complex in the world to offer the Armand de Brignac Dynastie collection and has exclusively listed the unprecedented package for $500,000.00, making it the world's most extravagant bottle service experience.
Collectively, the Armand de Brignac Dynastie amounts to 109 bottles of handmade, prestige cuvee Champagne.
First Armand de Brignac Dynastie collection of nine Champagne bottles was purchased at Billionaire Club, Monaco during the recent Monaco Grand Prix Weekend.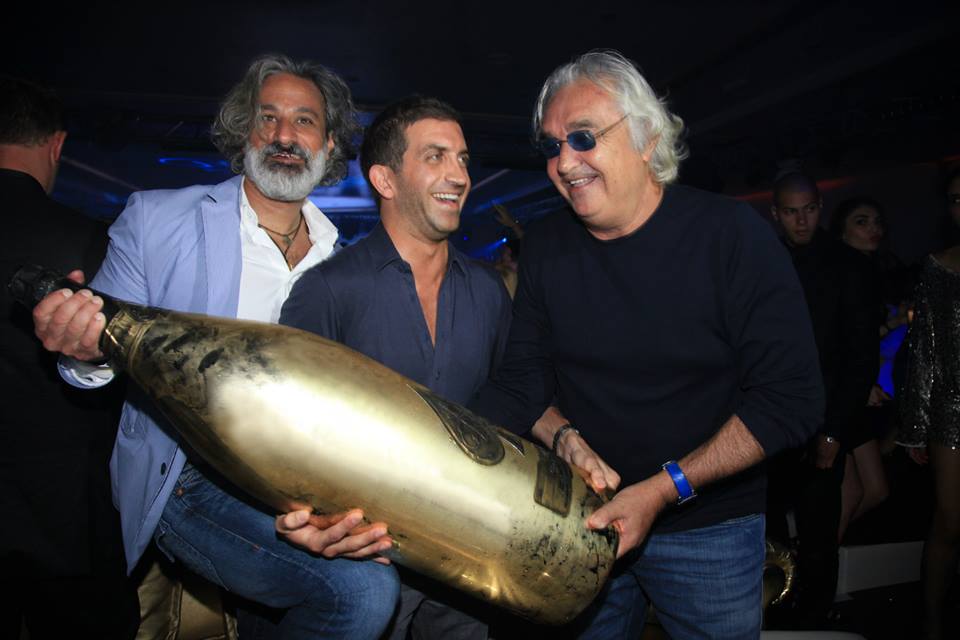 The Armand de Brignac Dynastie collection at Hakkasan Nightclub consists of nine different Armand de Brignac Brut Gold
bottle sizes:
Bouteille – 750 ml (standard bottle size)
Magnum – 1.5 liters (equivalent to 2 standard bottles)
Jeroboam – 3 liters (equivalent to 4 standard bottles)
Rehoboam – 4.5 liters (equivalent to 6 standard bottles)
Methuselah – 6 liters (equivalent to 8 standard bottles)
Salmanazar – 9 liters (equivalent to 12 standard bottles)
Balthazar – 12 liters (equivalent to 16 standard bottles)
Nebuchadnezzar – 15 liters (equivalent to 20 standard bottles)
Midas – 30 liters (equivalent to 40 standard bottles).

"The Armand de Brignac Dynastie is a brand new, completely unparalleled concept in the Champagne industry, and the same can be said about Hakkasan Las Vegas for global nightlife. Together, Dynastie and Hakkasan Las Vegas offer a one-of-a- kind experience that is not available anywhere else in the world," declared Yvonne Lardner, Global Director of Brand Communications and Marketing for Armand de Brignac Champagne.
If you are in Bordeaux (France) between June 16 – 20, 2013, you have the chance to taste Armand de Brignac Champagne at this year's Vinexpo show.
8 people crafts each bottle of Armand de Brignac by hand at the family house, established in 1763 in Chigny-les-Roses, France. Armand de Brignac counts among its accolades a score of 98 points from world-renowned wine critic Jose Penin and words of praise from UK critic Jancis Robinson . Armand de Brignac's flagship Brut Gold cuvee was ranked No. 1 by Fine Champagne Magazine in their "100 Best Champagnes for 2010" blind tasting.