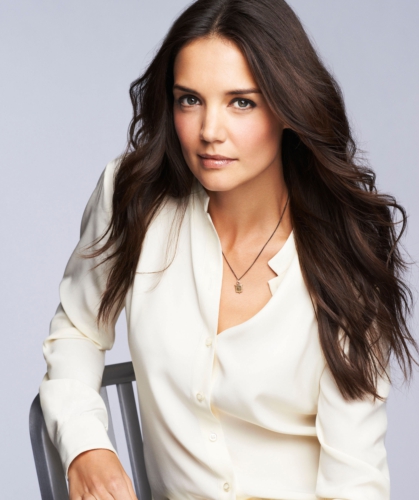 American actress Katie Holmes has partnered with Bobbi Brown Cosmetics as the brand's first-ever celebrity face. The first iteration of the partnership will appear in spring 2013. Additionally, Bobbi will be the lead makeup artist at the Spring/Summer 2013 Holmes & Yang Fashion Show, the eponymous line founded by Katie Holmes and celebrity stylist Jeanne Yang.
"Katie Holmes epitomizes the modern 'Bobbi woman'… I think of her as the modern day Ali McGraw, who I have always admired," says Bobbi Brown, "Katie is a classic natural beauty, entrepreneur, and mother. When I met her, I thought she was a natural fit for my brand, and felt an instant connection with her."
"Sometimes it is just a lipstick or a blush that makes you feel like you can do what you need to do. Makeup is powerful and I am thrilled to be a part of this brand," commented Katie Holmes.
Makeup artist Bobbi Brown revolutionized the beauty industry in 1991 with the launch of 10 brown-based lipsticks and a simple philosophy that "makeup is a way for a woman to look and feel like herself, only prettier and more confident." In 1995, Bobbi Brown Cosmetics was acquired by the Estee Lauder Companies; however, Bobbi retains an active role in the company as Chief Creative Officer.