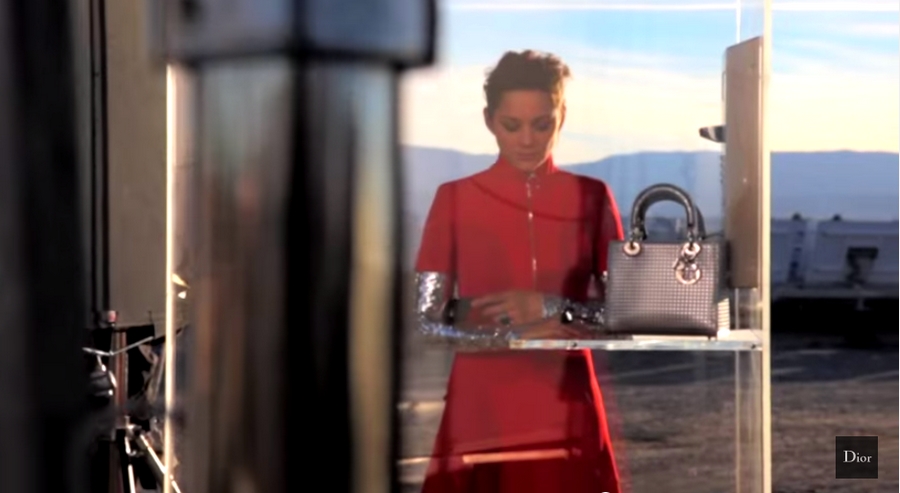 French actress and Dior's face Marion Cotilllard, goes Sci-Fi for latest Lady Dior bag visuals. Shot by famous German photographer and filmmaker Peter Lindbergh, the fashion photographer of the supermodels like Milla Jovovich, Linda Evangelista, Naomi Campbell, or Claudia Schiffer, Lady Dior Spring-Summer 2015 campaign presents the new shiny metallic Lady Dior bag and a Marion Cotilllard  looking a little bit tired with an arid setting populated by solar panels serving as a background. In fact, the campaign was brought to life at an isolated solar plant in the California desert.
Marion Cotilllard has been the face of Lady Dior handbags since 2008 and has appeared on more than 200 magazine covers around the world. She appeared on the cover of the first issue of Dior Magazine in September 2012.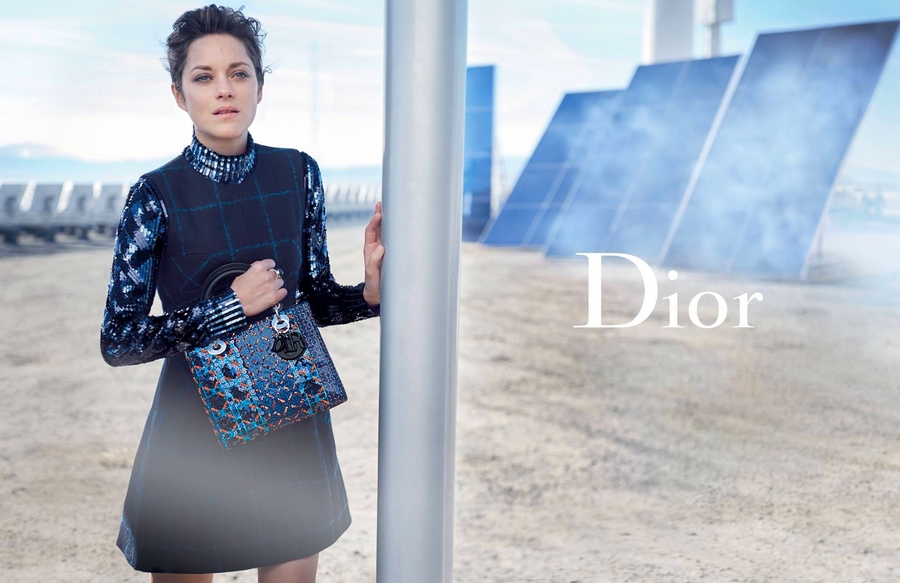 In 2008, Cotillard was chosen as the face of Dior's "Lady Dior" advertising campaign and was featured in an online mini-movie directed by John Cameron Mitchell about the fictional character created by John Galliano. She also starred in a series of short films that were situated in different cities to promote the "Lady Dior" handbags: Lady Noire Affair (in Paris) directed by Olivier Dahan, Lady Blue Shanghai directed by David Lynch, Lady Rouge (in New York) directed by Jonas Akerlund and Lady Grey London directed by John Cameron Mitchell.
In 2012, she starred in the web-series Lady Dior Web Documentary and wrote and performed the song "Lily's body" for one episode, she also designed her own handbag for Dior, the "360º bag". In 2014, Cotillard wrote and co- directed alongside Eliott Bliss, a music video for her song "Snapshot in LA", especially for Lady Dior's campaign "Enter The Game – Dior Cuise 2015."