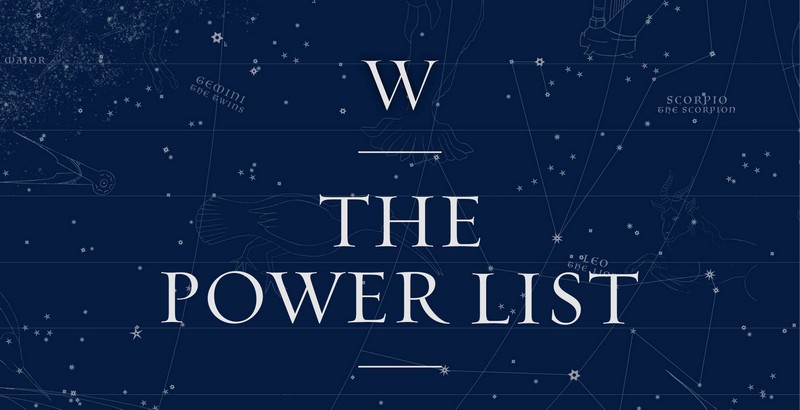 The Walpole British Luxury Awards 2020
This year, The Walpole Power List recognises the Heroes, Game-Changers, Gurus, Legends, Rising Stars, Taste- Makers, Custodians and Innovators within the Walpole membership; watch this space for more information and to discover who will be named the 2020 50 Most Influential People in British Luxury.
Released to mark the day the 19th British Luxury Awards would have taken place, The Power List celebrates the inspirational individuals – the 50 Most Influential People in British Luxury – within Walpole member brands who, despite enormous challenges throughout 2020, have continued to steer the sector to success.
"While we are disappointed not to bring the sector together at The Dorchester, and celebrate its successes for the 19th consecutive year, we will instead focus on the individuals within brands who – despite enormous challenges throughout 2020 – have continued to steer the sector to success," commented The Walpole.
"What does luxury mean in a time of necessity? Throughout this extraordinary year, that question has been answered many times over as British luxury has responded with courage, creativity and fortitude to the immense challenges of the pandemic. Sometimes it takes a crisis to show you what you're made of, and the 2020 Walpole Power List is here to shine a light on fifty individuals who exemplify the exceptional calibre of those working in British luxury. There
are testing times ahead, but with such talent to drive it forward, there is no doubt at all the sector will emerge stronger and fitter than ever before." – HELEN BROCKLEBANK, CEO OF WALPOLE. View also the 2019 luxury power list. 
The 2020 Power List winners have been recognised across the following nine categories:
CUSTODIANS – A new category for 2020, Custodians holds up the individuals who have progressed their brand's sustainability goals during a particularly difficult year, in particular the Walpole Sustainability Manifesto pillars: leading the transition towards a circular economy; safeguarding environment and natural resources; guiding suppliers towards sustainable practices; and advocating equal and respectful working conditions.
HEROES – Refocused for 2020, this category celebrates the individuals who reached out to their community, and supported frontline workers, the NHS, or the national effort during the early stages of the pandemic.
GAME CHANGERS – Innovators within British luxury in pursuit of something new: where they lead, others follow.
GURUS – Individuals with extraordinary expertise in their respective fields.
LEGENDS – High-profile figures who have led their business in a particularly supportive and inspiring way through the pandemic.
RISING STARS – The Ones to Watch.
STORYTELLERS – The people at the heart of luxury who have created inspiring communications during the crisis.
TASTE-MAKERS – Influencers with a great network who others look to for advice and inspiration.
INNOVATORS – Those who have shown true innovation in product, service or management throughout the pandemic.
The 2020 Power List revealed:
The Walpole British Luxury Awards 2020 – THE TASTE MAKERS:
Richard Carter, Director of Global Communications, Rolls-Royce Motor Cars;
Rachel Vosper, Founder, Rachel Vosper;
Shelley Tichborne, Founder & Managing Director, Mou London;
Jason Heward, Managing Director, Leica;
Conor O'Leary, Managing Director, Gleneagles;
Mats Klingberg, Founder, Trunk Clothiers.
The Walpole British Luxury Awards 2020 – THE GAME CHANGERS:
Dhavall Gandhi, Master Blender, The Lakes Distillery;
Tom Marchant, Owner & Co-Founder, Black Tomato;
Simon Mitchell, Co-Founder, Sybarite;
Lucy Yeomans, Founder & Co-CEO, DREST;
Farrah Storr, Editor-in-Chief, ELLE UK.
The Walpole British Luxury Awards 2020 – THE GURUS:
Mark Duguid, Managing Director, Carrier;
Simon Glendenning, Managing Director, Dugdale Bros. & Co.;
Stuart Johnson, Managing Director, Brown's;
Anna Bartle, VP Corporate Affairs & Co-Lead Sustainability , The Estée Lauder Companies;
Alexandra Currie, Senior Head of Strategy & Project Management, Farfetch;Margaret Sweeney, Director of Business Development, G . F Smith.
The Walpole British Luxury Awards 2020 – THE HEROES:
Kristina Blahnik, CEO , Manolo Blahnik;
Knut Wylde, General Manager, The Berkeley;
Jonathan Baker, Managing Director, Turnbull & Asser;
Leanne Roberts-Hewitt, Managing Director and Kelly Yeomans, Business Development, Wildabout;
Balthazar Fabricius & Chris Downham, Co-Chairs, Walpole Brands of Tomorrow;
Simon Cotton, CEO, Johnstons of Elgin.
The Walpole British Luxury Awards 2020 – THE LEGENDS:
Anthony Romano, CEO, Church's;
Demetra Pinsent, CEO, Charlotte Tilbury Beauty;
Ewan Venters, CEO, Fortnum & Mason;
Robert Whitfield, Regional Director, UK & General Manager, The Dorchester;
Thierry Andretta, CEO, Mulberry;
Simon Cundey , Managing Director, Henry Poole.
The Walpole British Luxury Awards 2020 – THE RISING STARS:
Stephanie Foxley, Digital Marketing Manager, Garrard;
Serena Riches, Senior Strategic Marketing Lead, The Royal Mint;
Francesca Lindberg, PR Manager, The Hari;
Charlotte Unsworth, Global Luxury PR Manager, William Grant & Sons;
Amabile Guglielmino-Brady, Global Senior Brand Manager, Royal Salute / Pernod Ricard.
The Walpole British Luxury Awards 2020 – THE STORY TELLERS:
Samantha Strawford, Brand Communications Director, Belmond;
David Kendall, Marketing & Communications Director, David Collins Studio;
Stephen Rankin, Director of Prestige, Gordon & MacPhail;
Zanny Gilchrist, Freelance PR & Marketing Consultant, Ettinger;
Julia Record, Global Director of Communications & Partnerships, Dorchester Collection.
The Walpole British Luxury Awards 2020 – THE CUSTODIANS:
Melissa Mullen, Vice President, General Manager UK & IR, Jo Malone London;
Lucy Thornton, Head of Marketing, Innovation & Sustainability, JING Tea;
Bernie de le Cuona, Founder & CEO, de le Cuona;
Jocelyn Wilkinson, Responsibility Programme Director, Burberry;
Debra Patterson, Quality Executive, The Savoy.
The Walpole British Luxury Awards 2020 – THE INNOVATORS:
Rachel Waller, Global Vice President Marketing, Digital & Innovation, Burberry;
Linda Plant, Director of Strategic Relations, Edwardian Group, London;
Tracey Greaves, Chief Commercial Officer, Goodwood;
Beatrice Descorps, Global Vice-President, Molton Brown;
Cate Moore, Global Director of Advocacy, Marketing Communications & eCommerce, William Grant & Sons;
Joost de Kruiff , General Manager, Home Grown Club.