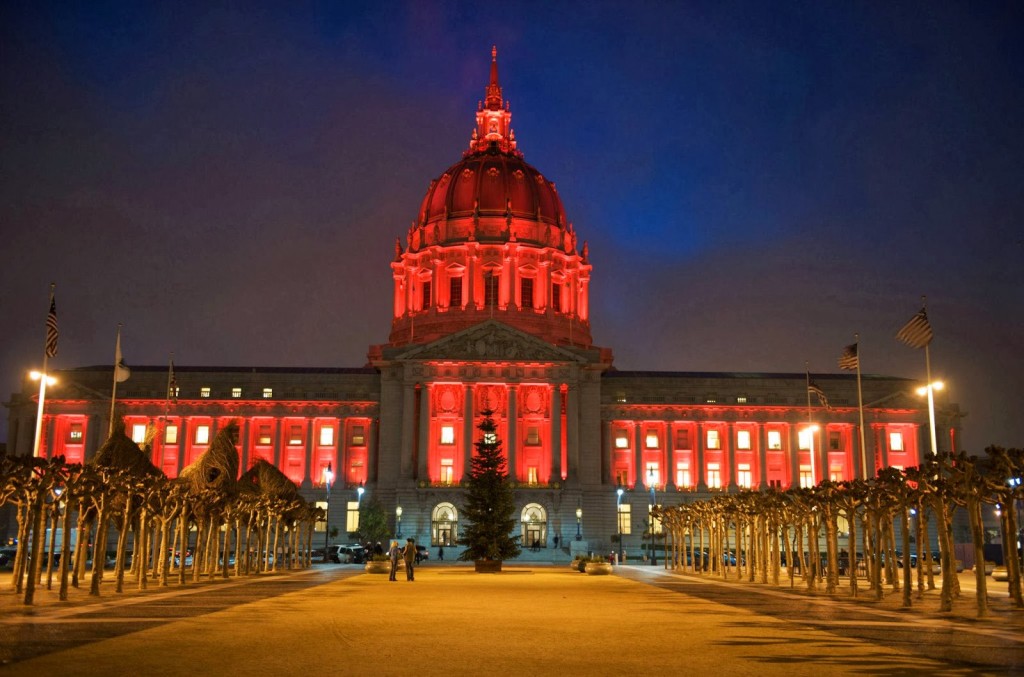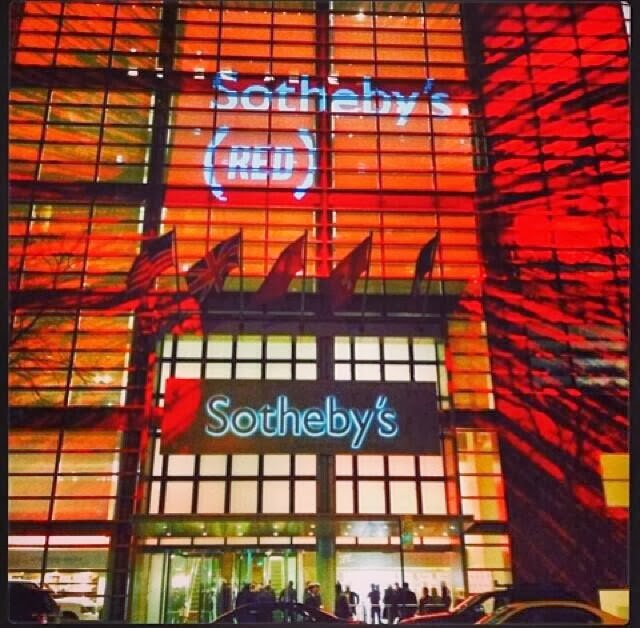 This Sunday, December 1st, make sure you take a look up and around your city. Once again, iconic landmarks around the world are turning (RED) for World AIDS Day. 46 buildings will cast red lights across 12 cities this year, incorporating new partner cities such as Rio de Janeiro, Brazil and new partner landmarks such as the Alvin Ailey Theater and Bank of America Tower in New York City. Other incredible participants include the GM Renaissance Center in Detroit, the Hearst and Gehry Buildings in New York, and the CN Tower in Toronto, Canada.
This World AIDS Day, on December 1, cities, organizations, people and brands including – Jonathan Adler, Theory, Kidrobot, Live Nation Entertainment, Sir Richard's Condom Company, Fab.com, Coca-Cola, Priority Records (a division of Capital Music Group), Belvedere Vodka, Beats By Dr. Dre and Starbucks – are coming together to invite people all over the world to BE (RED) this holiday season.
Today, it costs as little as 40 cents a day for two antiretroviral pills which can prevent the transmission of HIV from mother to baby. Still, 700 babies are born with HIV every day. Though that's roughly 200 less than in 2012, we can get that number near zero in the next few years. This World AIDS Day, (RED) and its partners invite the world to: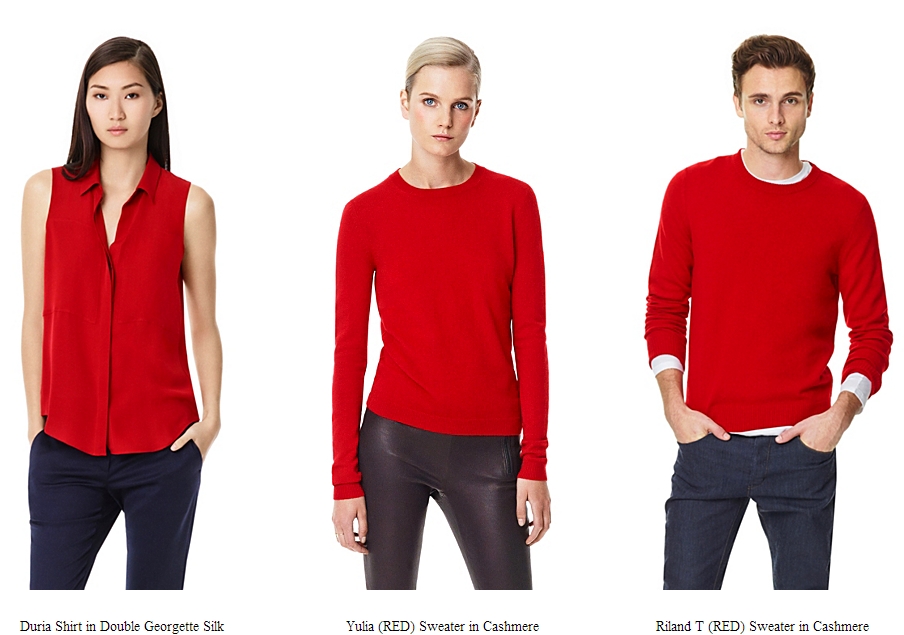 Make a Bold Fashion Statement for an AIDS Free Generation with (THEORY)RED
Wearing red makes a bold statement, but wearing (THEORY)RED makes a bold impact. Theory has partnered with (RED) to create a (THEORY)RED gift card, as well as a collection of five bestselling classics in (RED)'s signature color for Holiday 2013.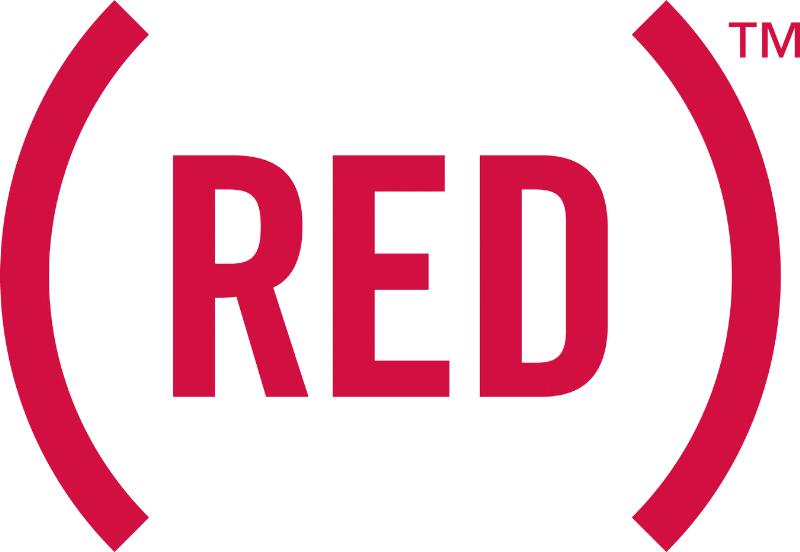 Design a stylish home with (JONATHAN ADLER)RED and help deliver an AIDS Free Generation
This holiday season, home décor enthusiasts can deck the halls (RED) with luxury items from the (JONATHAN ADLER)RED Holiday Capsule Collection. From November 24 through December 24, Jonathan Adler will donate 10% of the retail price from select red-colored products at Jonathan Adler stores or at jonathanadler.com to the Global Fund fight AIDS. Additionally, all year round, aromatherapy lovers can enjoy the new (JONATHAN ADLER)RED Special Edition Tomato Pop Candle, which features a clean, crisp garden scent and fights AIDS with every purchase.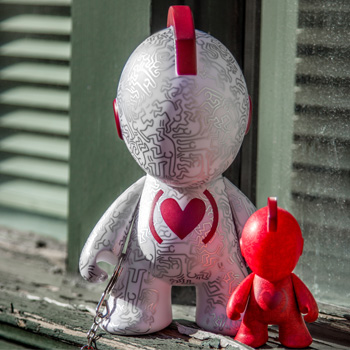 Get Playful with (KIDROBOT X KEITH HARING)RED for an AIDS Free Generation
As the premier creator of limited edition art toys, signature apparel and pop culture accessories, Kidrobot has teamed up with (RED) and the Keith Haring Studio to fight AIDS through the universal language of art. Bringing together Kidrobot's iconic 'Bot' sculpture with Keith Haring's legendary artwork, the (KIDROBOT X KEITH HARING)RED collection includes five amazing and surprising conceptual art pieces. 5% of the purchase of every (KIDROBOT X KEITH HARING)RED item at Kidrobot stores globally or at kidrobot.com will be donated to the Global Fund to fight AIDS.
Donate to (RED) through (LIVE NATION ENTERTAINMENT)RED for an AIDS Free Generation
Through December 15, fans of concerts, sports, theater and family events can go (RED) by opting to add a $5.00 contribution to their Ticketmaster.com and LiveNation.com ticket purchases. One hundred percent of every donation will go directly to The Global Fund to fight AIDS.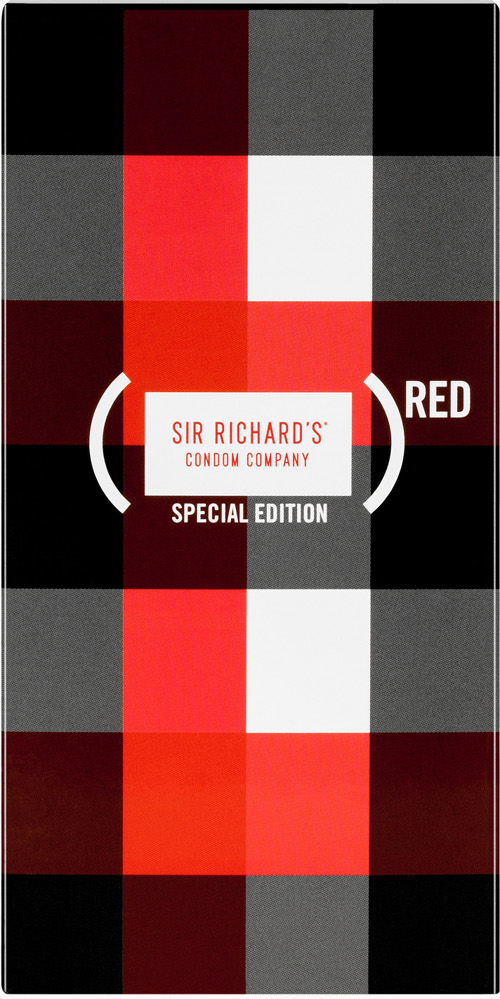 Buy (SIR RICHARDS)RED Condoms for an AIDS Free Generation – Doing Good Never Felt Better!
Doing good never felt better with the (SIR RICHARD'S)RED Condom Packs. Launching the first-ever (PRODUCT)RED Condom Collection, this hip prophylactic brand will be donating 5% of the retail price from the (SIR RICHARD'S)RED 3- and 12-packs to The Global Fund to fight AIDS.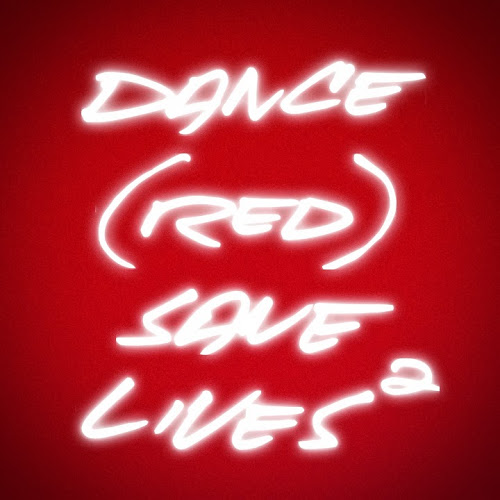 Download DANCE (RED) SAVE LIVES2 on iTunes for an AIDS Free Generation
(RED) and Priority Records bring dance music fans the ultimate soundtrack to World AIDS Day global celebrations with DANCE (RED) SAVE LIVES2. Currently #1 on the U.S. iTunes Dance Charts, the new DANCE (RED) SAVE LIVES2 album features the hottest dance and pop artists, including Avicii, Baauer, Benny Benassi, Bingo Players, Calvin Harris, Dada Life, deadmau5, Major Lazer, Martin Solveig, RL Grime, Swedish House Mafia, Tiesto, Tommy Trash and many more! 100% of proceeds go to the Global Fund to fight AIDS.
(RED) was founded in 2006 by Bono and Bobby Shriver to engage businesses and people in the fight against AIDS.