BlackBerry KEYone. Purpose-built for users who demand superior performance and connectivity coupled with outstanding battery-life.
The BlackBerry KEYone represents the first BlackBerry smartphone released from TCL Communication under a new brand licensing agreement signed in December 2016 with BlackBerry Limited.
Tucked into an anodized aluminum frame and soft touch textured back, this new BlackBerry smartphone is built to offer the best in durability while still remaining easy on the eyes. Featuring a 4.5-inch display (1620×1080 resolution / 434 PPI 3:2 aspect ratio) with Corning Gorilla Glass 4 that offers greater impact and scratch resistance, the KEYone combines a touch display with a physical keyboard to give users more useable space for typing than a typical 5.5-inch all-touch smartphone.
With BlackBerry KEYone, you can forget what you knew about keyboards.
The device's Smart Keyboard responds to touch gestures mimicking the heritage of the BlackBerry trackpad making web browsing, reading emails and writing messages with flick typing a much smoother and intuitive experience. This Smart Keyboard can also be easily programmed to launch up to 52 customizable shortcuts, such as pressing "I" for your inbox or "M" to access maps; providing even greater ease of use. In addition, KEYone is the first smartphone to provide the security of a fingerprint sensor built directly into the keyboard spacebar, for added functionality and security.
Out of the box, the device runs Android 7.1 – giving users access to the entire Google Play store and apps – and will receive Google security patch updates. It comes loaded with BlackBerry Hub, bringing all your messages into one consolidated place; including emails, texts and messages from any social media account.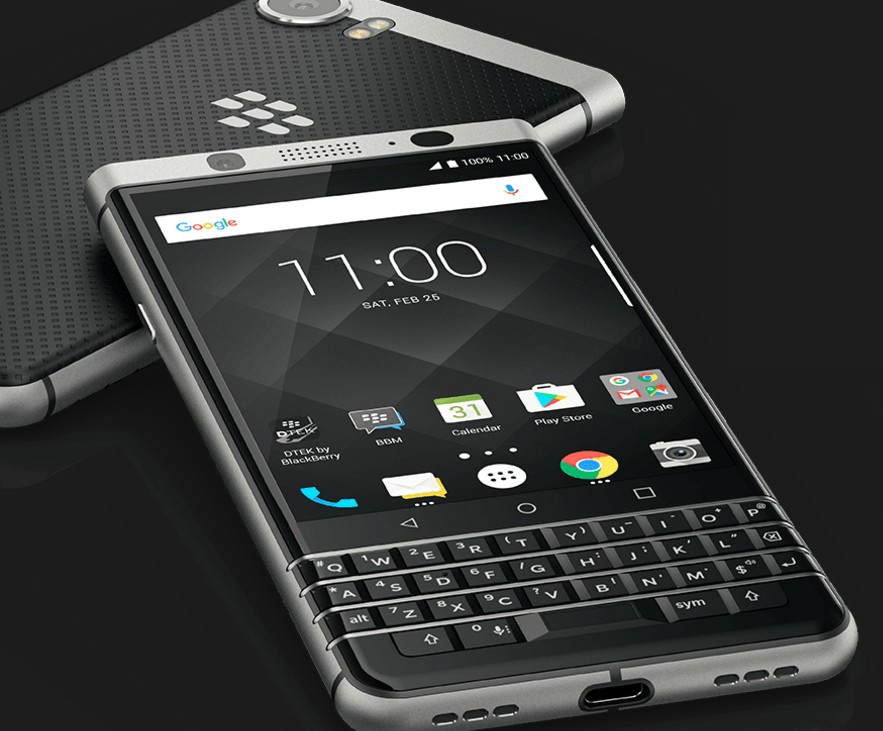 This device comes pre-loaded with DTEK by BlackBerry, offering constant security monitoring and protection of your operating system and apps by letting you know when your privacy could be at risk and how you can take action to improve it. A quick glimpse lets you see the overall security rating for your device and provides simple access allowing you to easily improve your security status. This BlackBerry security application monitors your other apps, alerting you if one is accessing your camera to take a picture or video, turning your microphone on, sending a text message, or accessing your contacts or location.
At the core of this new BlackBerry smartphone is the Qualcomm Snapdragon 625 mobile platform with the Qualcomm Adreno 506 GPU. This means BlackBerry KEYone users will enjoy long battery life thanks to more efficient battery usage and fast LTE speeds for super-fast file sharing. It includes Qualcomm Quick Charge 3.0 technology, making it possible for the 3505 mAh battery on the KEYone — the largest ever in a BlackBerry  device, to receive up to 50 percent charge in roughly 36 minutes. And for when you only have a few moments to grab a fast charge, BlackBerry's Boost can turbo charge your battery to get you the most charge with the limited time you have.
The BlackBerry KEYone will be available globally beginning in April and will be priced at or under €599 EUR/ £499 GBP/$549 USD.