The Harrods Christmas Express.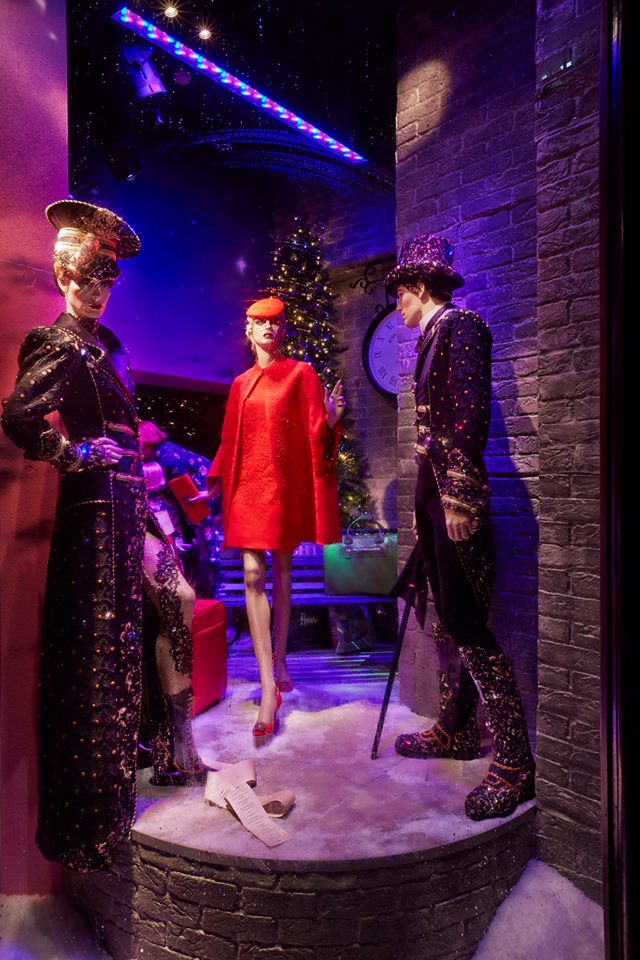 Every year, London's Harrods luxury department store fills the air with festive spirit by unveiling its stunning world-famous Christmas Windows. For this holiday season, Harrods revealed a magical and creative theme – The Harrods Christmas Express. The construction leaves the Knightsbridge station.
Inspired by the iconic British steam train, each window brings to life one of Harrods' departments depicted as a scene from one of the carriages. Come and jump aboard the Harrods.
In 2012, Christmas Windows were taken over by a designer Disney Princess display. The iconic Knightsbridge store's windows were graced by designers' imaginings of the iconic fairy tale dresses (Oscar de la Renta, Valentino, Versace, Marchesa, Elie Saab, Jenny Packham).