New Signature for Bentley from Vertu. The second mobile handset developed by Vertu for Bentley.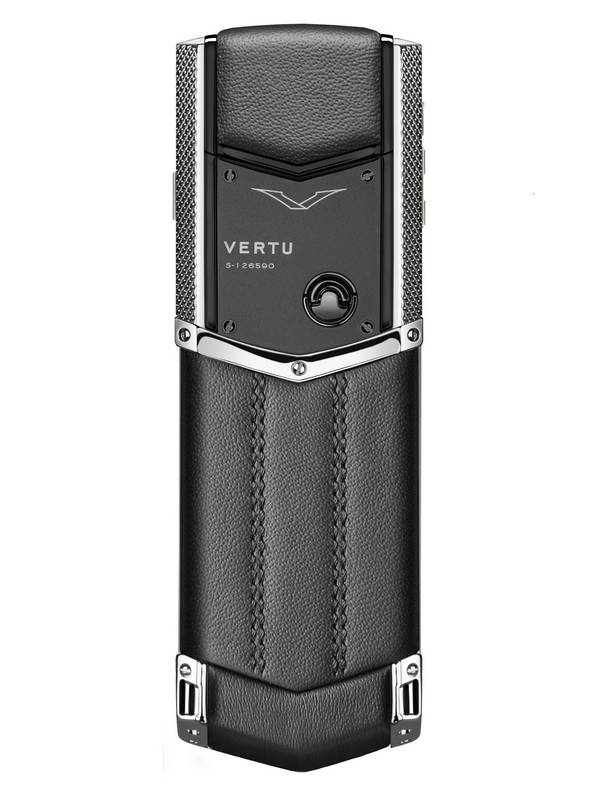 Vertu, the world's leading manufacturer of luxury mobile phones, unveiled its second mobile handset developed for British luxury automaker Bentley. Signature for Bentley phone is inspired by the Bentley Mulsanne Speed, the renowned car maker's pinnacle model.
Various tangible design cues drawn from the Mulsanne Speed include the carbon fibre pillow on the Signature which shares a similar carbon weave design pattern to that on the Mulsanne Speed; the polished stainless steel sides which offer a tactile knurled finish reminiscent of Bentley control knobs. In addition the Beluga Black calf leather which encases the handset is sourced from the same tannery used by the world-leading automotive company, as is the phone case which is also embellished with a Bentley Flying B Titanium emblem.
The instantly recognizable Bentley Flying B logo is inscribed on the front of the phone, adorning the sapphire face piece below the key pad. It is also a key characteristic of the software power-up graphics and, along with a selection of Bentley images, features in the Signature for Bentley exclusive wallpapers.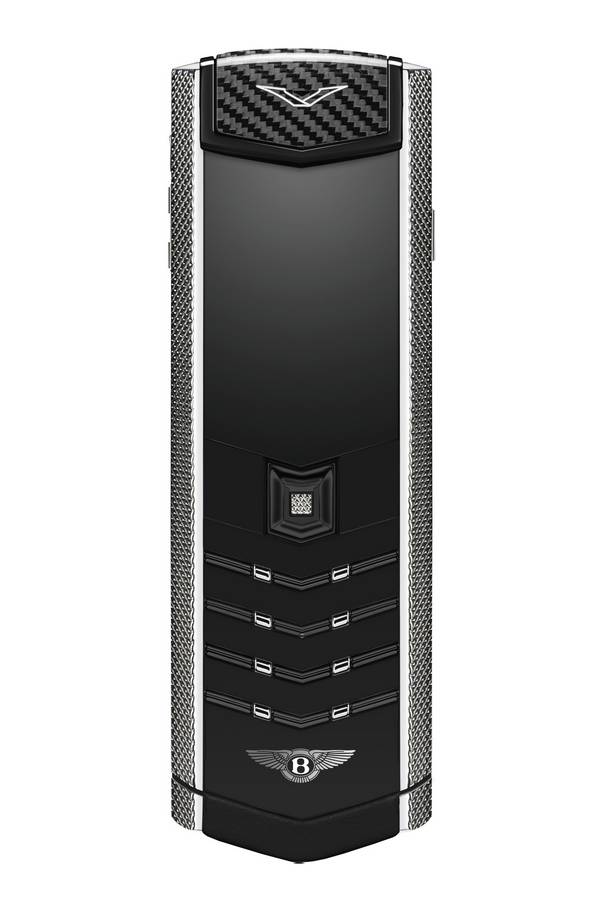 Signature offers crystal-clear voice clarity, while side-mounted speakers, enhanced with stereo widening software, ensure rich and accurate sound.
The luxury mobile phone is composed of the strongest materials, handcrafted to withstand the toughest possible conditions. As with every Vertu, Signature is protected by a screen of virtually scratch-proof sapphire, the second-hardest natural material after diamond.
Signature for Bentley ownership includes one year's complimentary access to Vertu Concierge offered by a dedicated Lifestyle manager, providing expert assistance designed to meet your every need, 24 hours a day. Vertu Concierge is accessed via the dedicated Vertu Key – a ruby button on the side of the handset and is accessible via voice or email from anywhere in the world.
Vertu Signature for Bentley can also be customised. Using the Vertu Made to Order online configurator, customers can match their phone and case to their Bentley car leather and stitching or create something of their own design from 2,300 possible combinations.
Owners can choose from the eight bestselling Bentley leather and stitching colours.