The homes of the rich and famous can prove to be a fascinating viewing experience, but even the luxury abodes of  Brad Pitt or Charlize Theron can't compare to these opulent ventures into architectural majesty.
They're the types of houses that people on an interior design course dream of  being able to furnish, with the size, scope and sheer intricacy to strike even the most staid person with awe. That's right – the homes on this list are some of the finest ever built, and certainly the most expensive.
So, let's have a look, shall we?
Antilia
Antilia is a 27-storey residence in Mumbai said to be worth $1billion, making it the most expensive modern building in the world.
Named after a mythical island, Antilia is almost unbelievable in its scale, with many of the floors reaching double- or triple-height, making the building an astonishing 570ft tall!

And, this fascinating structure has managed to justify its price tag, with swimming pools, a cinema and a gym being just a few of the luxury features that the house has to offer. It's the type of place that is almost a city within itself, and would satisfy even the most demanding of homeowners.
Fairfield
Named after the adjoining body of water on the land, Fairfield is America's most valuable occupied compound, and packs in an astounding array of luxury items over its 63-acres.
The area features a bowling alley, squash courts, tennis courts, 29 bedrooms, 39 bathrooms and, to top it all off, a $150,000 hot tub.
Bran Castle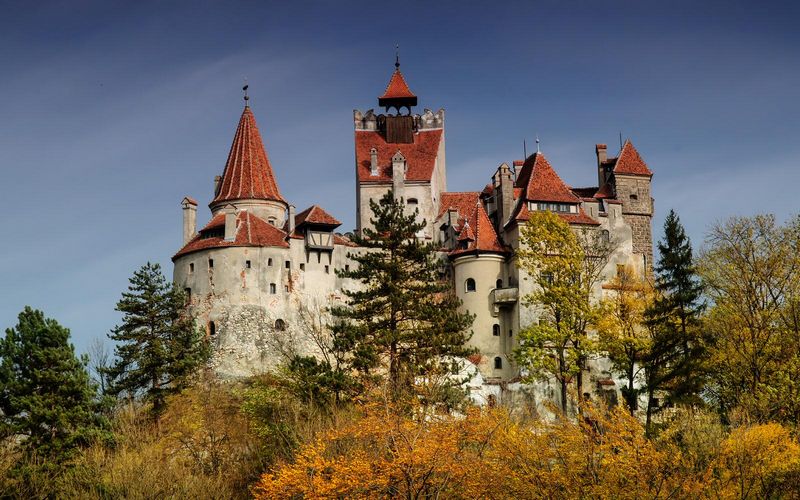 Anyone who's read Dracula will understand the appeal of owning Bran Castle, which is said to be the inspiration for the infamous bloodsucker's lair. Valued at $135million, this imposing fortress epitomises both the Romanticism and the terror of the Gothic tradition, being the former home of Dracula's real life counterpart, Vlad the Impaler.
While many might think twice about visiting a castle well known for harbouring ghouls and their victims, those who dare to enter will find an astonishing work of architecture, and see this place that was once home to the Romanian royal family for the opulent work of wonder that it truly is.
Buckingham Palace
A home quite literally fit for royalty, Buckingham Palace is one of the most valuable properties in the world, estimated by the Nationwide Building Society to be worth somewhere in the range of $1.56billion.
Admittedly, it might be a bit unlikely that it'll actually go up for sale any time soon, but it's still a fantastic location for every tourist or British patriot to admire, comprising of 775 rooms and an unquestionably remarkable regal architecture.