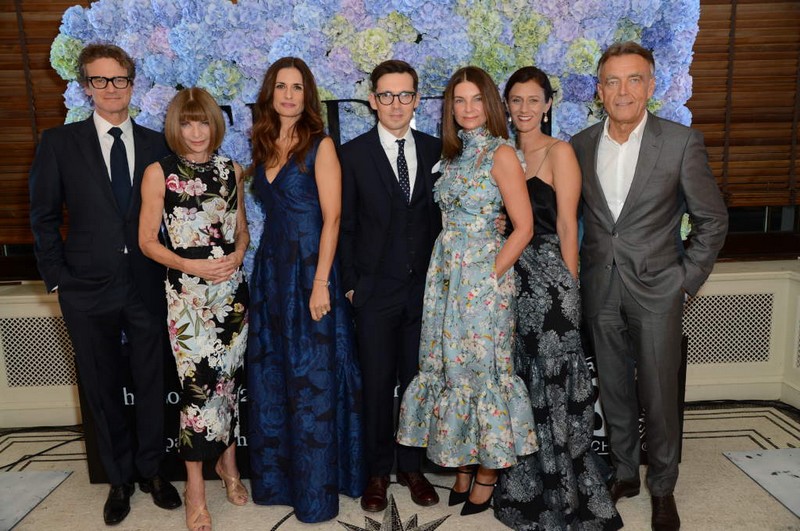 Sustainability is an increasingly decisive criterion. Livia Firth, Founder and Creative Director of the consultancy Eco Age, and Erdem Moralioglu celebrated the launch of The London 2015 Green Carpet Collection by ERDEM with an exclusive, sustainable presentation at The Wallace Collection, in partnership with Mercedes-Benz.
The London-based designer has been working alongside Eco-Age to create his first complete collection in accordance with the Green Carpet Challenge (GCC) Brandmark criteria. Numerous celebrities attended the event for the launch, including Colin Firth, Suki and Immy Waterhouse, Lily Cole, Sophie Hunter, Ellie Goulding, Elizabeth McGovern, Baz Luhrmann and Christopher Bailey.
The collection has been produced using reused, surplus or sustainably certified materials, creating 12 looks that capture Erdem's signature style of versatile yet powerful femininity. In November, selected styles from the collection will be available exclusively at the ERDEM flagship store and online as well as on Net-a-porter and Barneys New York.
Sustainabiliy subject is highlighted by Mercedes-Benz's Spring/Summer 2016 campaign, entitled "Hybrid by Nature." This latest campaign features the new GLC Plug-In Hybrid, which can cover up to 34 kilometres utilising electric power alone, with zero emissions. Well-known for her glamorous, funky style, French Editor Carlyne Cerf De Dudzeele set the scene for Dutch supermodel Doutzen Kroes and the new GLC Plug-In Hybrid in the campaign.
"It was privilege to work with Livia and her team and I enjoyed creating the collection. It is important for a designer to understand how easy it is to incorporate sustainable materials and methods into a collection. I enjoyed the process," explained Erdem.
Eco-Age's Livia Firth said "I love Erdem's style as its timelessness makes it sustainable in itself. But the fact that he has so passionately embraced the challenge and produced such a stunning collection is wonderful. I applaud him for his leadership and for driving sustainability forward both in the industry and within his business," commented Livia Firth.