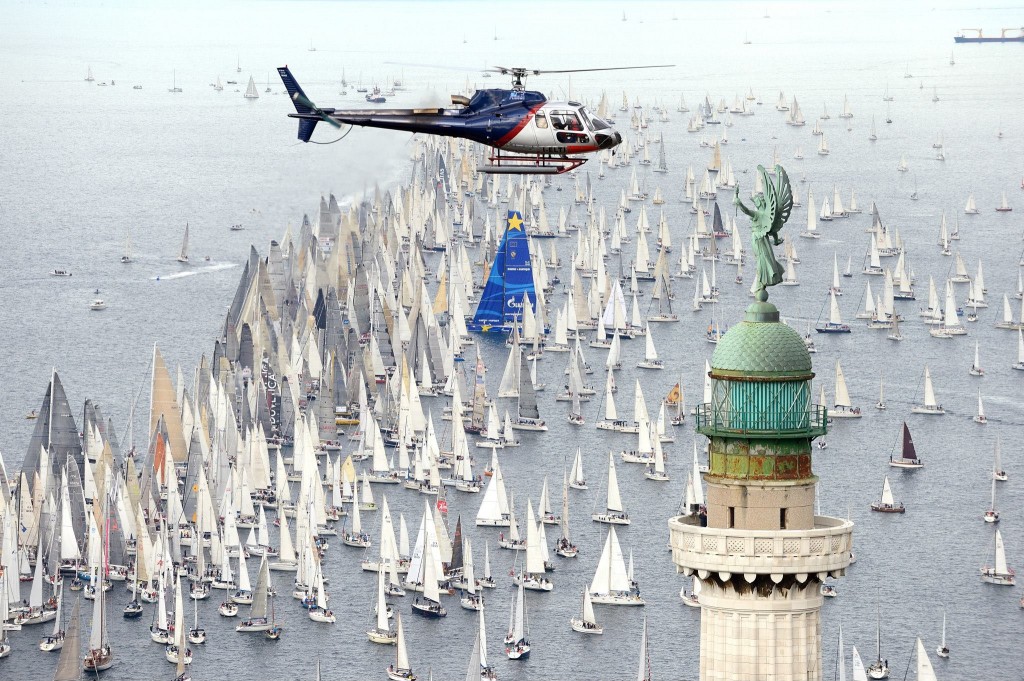 Once again, the Barcolana regatta lived up to its reputation, as 1,562 yachts gathered at the sea festival in the Gulf of Trieste. Starting the race with so many yachts was a huge challenge for all the crews, but Esimit Europa 2 performed a clean start in very light winds and immediately took the lead on the 13.2 nautical mile long course, which was then shortened due to lack of wind. The Esimit Sailing Team, composed of all-star sailors from 10 European countries, worked really hard and crossed the finish line first at 12:16 CEST with an elapsed time of 2 hours and 16 minutes. By doing so, they achieved the fourth consecutive line honours in front of thousands of spectators at a true sailing festival in the heart of Trieste. The second-place yacht was Aniene, while placing third was Tutta Trieste.
As the Esimit Europa project started with the idea of blurring the borders between Italy and Slovenia back in 1995, Barcolana has a special meaning to the bordering countries and also to the project's founder, Igor Simčič: "I am really proud of the whole team. They did an amazing job today, since we faced very light winds and tough competition."
"Being at the starting line together with so many yachts is really challenging, even dangerous. Combined with light winds, which favoured the smaller yachts, it was a difficult race. At the end I am very happy that we won it. I am very satisfied with the performance of the team as well as that of the yacht. I am looking forward to setting sail now towards Malta for the season's last challenge, the Rolex Middle Sea Race, and on the way there trying to set a new passage record between Trieste and Valletta," said Jochen Schümann, skipper of Esimit Europa 2.
The Esimit Europa 2 yacht achieved its fourth consecutive line honours victory at Barcolana and its 28th in a winning streak since its christening in 2010. In 2013, the route of the course changed from 16.8 to a shorter 13.2 nautical mile route, extending the distance between the first and second mark and placing the third mark further offshore.
Due to technical issues, Esimit Europa 2 concluded its racing season early. During the record attempt between Trieste and Valletta for the Medot Sailing Trophy that started on 14 October at 8:02 am, Esimit Europa 2 had technical issues that prevented it from concluding the challenge.