Supperclub Dubai opened at Jumeirah Zabeel Saray.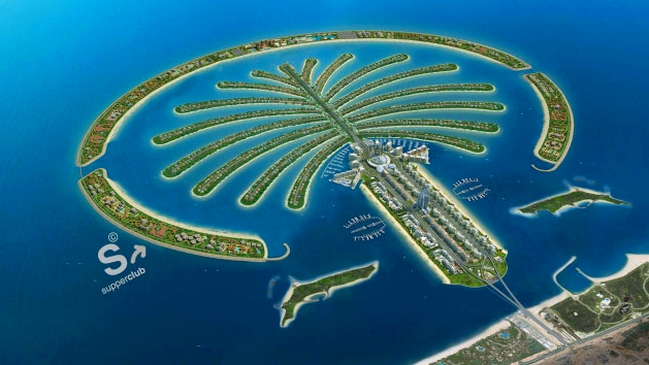 Supperclub is a restaurant, cocktailbar, club, gallery and experimental free state all rolled into one whether it's in Istanbul, Amsterdam, Los Angeles, San Francisco, London or Dubai. From July, the globally acclaimed supperclub brand from the creative capital Amsterdam has officially opened its doors to a new address in the cosmopolitan city of Dubai. Supperclub Dubai is located at Jumeirah Zabeel Saray, the Ottoman inspired luxury resort on Palm Jumeirah.
Spread across two floors and open to sweeping views of Dubai Marina and beyond, supperclub Dubai, provides discerning guests with a feast for all the senses within six dining and entertainment areas including: the chef's tables 'Salle Neige,' and exquisite gold room 'Salle d'Or,' which will serve dishes from the 'haute' kitchen, while sumptuous beverages from world renowned mixologists will be served in 'Balcony Noir,' 'Bar rouge' and the stunning al fresco terrace.
"supperclub Dubai will reinvent the landscape and concept of luxury gastronomy, while raising the benchmarks of the hospitality sector and provides the ultimate dining and entertainment experience the city has ever seen," said Yassin Matbouly, Founder and Partner of supperclub MENA.
"When supperclub was launched 20 years ago in the creative capital of Amsterdam, we wanted to create a meeting ground that met the needs of prolific musicians, writers, and artists. The Dubai outlet will bring talent from the arts, music, and culinary industries to one stunning destination," said Bert Van der Leden, the brain behind the supperclub franchise, and partner at owning company IQ Creative.