Shanghai rising: 43 sustainable technologies for Shanghai Tower construction.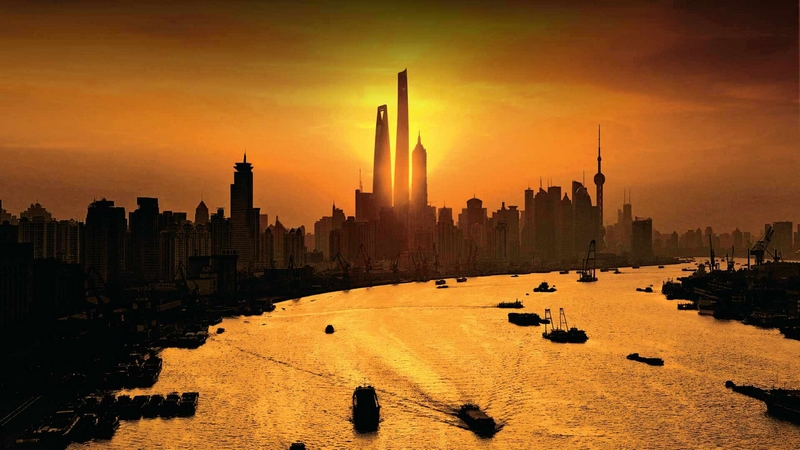 Shanghai's Lujiazui, China's first super-tall district, is home to the tallest building in China. The last beam was placed atop the 632-meter (2,073-foot) building designed by global design and architecture specialist Gensler. Shanghai Tower, the 2nd tallest building in the world, is a beacon of sustainable design strategies, anchoring the city's Lujiazui commercial district with prominent public spaces in a series of nine vertical communities.
Set for completion in 2014, Shanghai Tower will house Class-A office space, retail, a luxury hotel and cultural venues. The uppermost floors will feature the world's highest observation deck, while the tower's podium will offer a high-end retail environment with a major event space. Below-grade facilities include retail, connections to the Shanghai Metro and three floors of parking.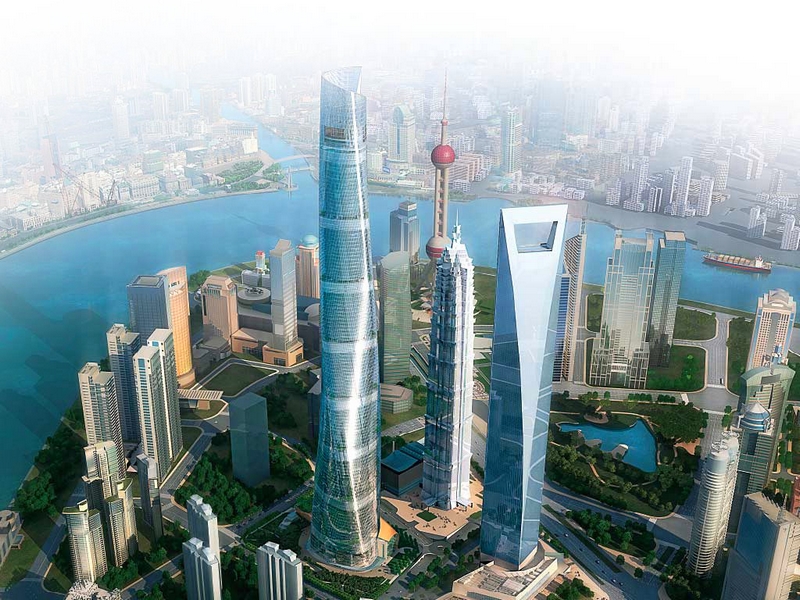 "Shanghai Tower represents a new way of defining and creating cities," said Art Gensler, FAIA, Founder of Gensler. "By incorporating best practices in sustainability and high-performance design, by weaving the building into the urban fabric of Shanghai and drawing community life into the building, Shanghai Tower redefines the role of tall buildings in contemporary cities and raises the bar for the next generation of super-highrises."
The façade's taper, texture and asymmetry work in partnership to reduce wind loads on the building by 24 percent, offering a $58 million USD savings in overall building materials. The building's transparent inner and outer skins admit maximum natural daylight, thereby reducing the need for electric light. The tower's outer skin also insulates the building, reducing energy use for heating and cooling. The tower's spiraling parapet collects rainwater, which is used for the tower's heating and air conditioning systems.
Wind turbines located directly beneath the parapet generate on-site power for the upper floors of the building, with a 2,130kW natural gas-fired cogeneration system on site providing electricity and heat energy to the lower floors. Fully one third of the site will be green space with landscaping that cools the site. Overall, Shanghai Tower's sustainable strategies will reduce the building's carbon footprint by 34,000 metric tons per year; and the tower is targeting LEED Gold certification from the U.S. Green Building Council and the China Green Building Three Star rating.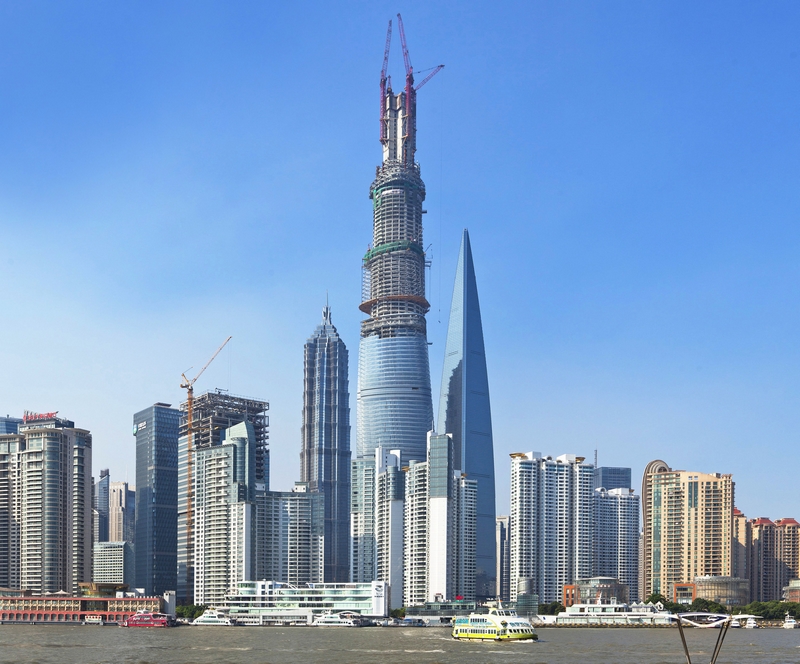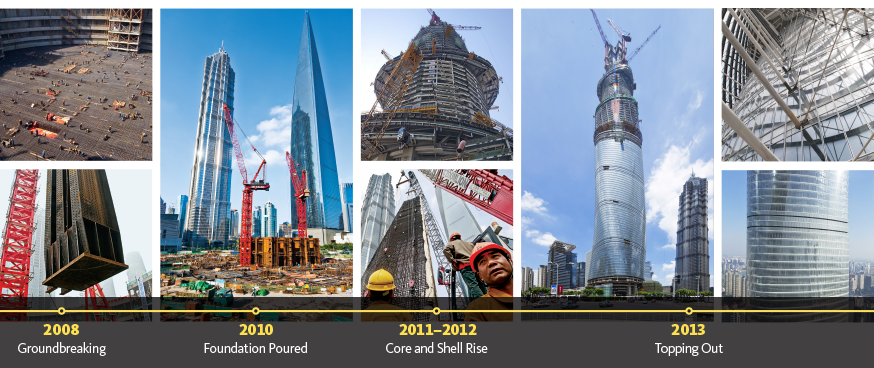 Shanghai Tower is located in the Lujiazui Finance and Trade Zone, an area of Shanghai that was farmland a little over 20 years ago. The area is China's first super-tall district, as Shanghai Tower rises to complete a trio of towers including the adjacent Jin Mao Tower and Shanghai World Financial Center.