Scuderia Ferrari Collection by Oakley – speed and power meets optical excellence.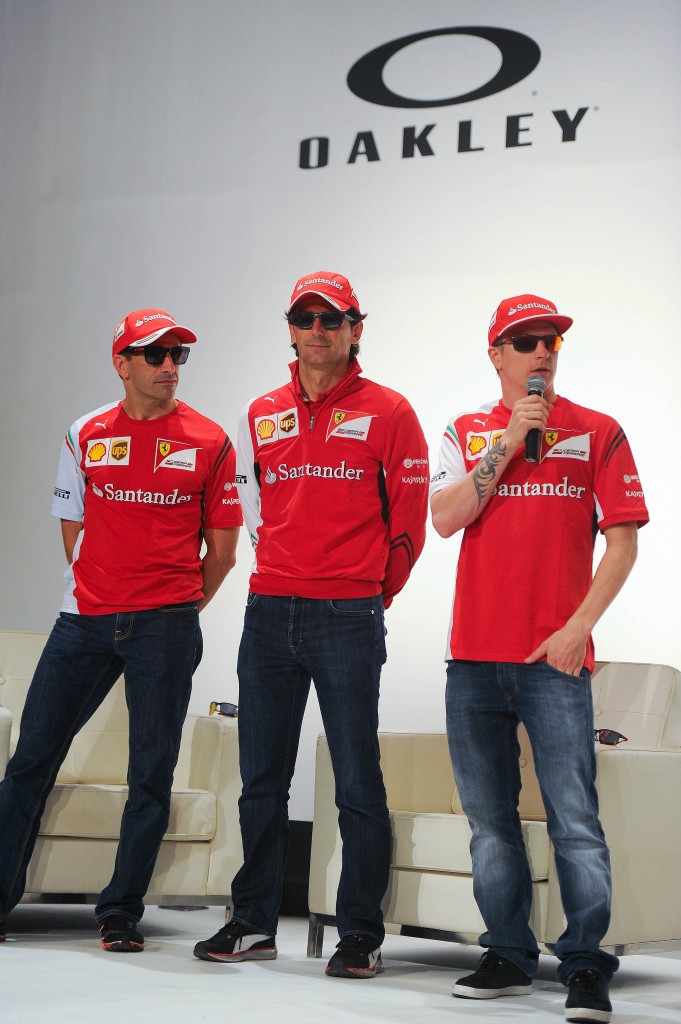 Scuderia Ferrari drivers Marc Gene of Spain, Pedro de la Rosa of Spain and Kimi Raikonnen of Finland launched the latest Oakley Scuderia Ferrari Carbon Blade, the jewel in the crown of the Oakley Scuderia Ferrari collection. Inspired by the namesake racing team, these special editions are the first products created to celebrate the expert engineering minds from Oakley and Scuderia Ferrari.
"The biggest inspiration behind the Scuderia Ferrari Carbon Blade can be seen in the materials used to create it," said Ryan Calilung, Oakley Design Engineer. "Carbon fiber is central to the engineering process at Scuderia Ferrari, and we wanted to reflect that passion for excellence and cutting edge innovation in the Carbon Blade. Carbon fiber has been used before in eyewear, but never in this way. Rather than shaping pieces from flat rigid plates, we molded the carbon layers into a flexible frame structure, creating a highly engineered solution."
The limited edition Carbon Blade is the halo of the 8-piece Scuderia Ferrari collection. Each model carries color highlights in Scuderia Ferrari red and is laser-etched with the Scuderia Ferrari emblem in the corner of the lens. Custom packaging and a custom case make each edition a collectible.