S.T.Dupont celebrates its 140th year, by releasing a range inspired by a very special bespoke order in 1947
It's not everyday. But it's all you'll ever need.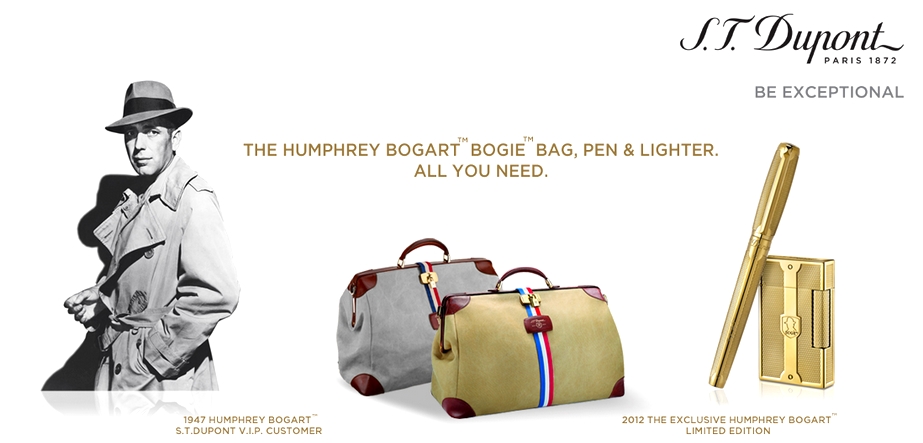 S.T. Dupont's one hundred fortieth anniversary is celebrated with a Humphrey Bogart Collection. The iconic actor placed a bespoke order with this company in 1947 and is honored by the French high-end manufacturer with a travel bag, a pen, and an eighteen carat gold lighter featuring Bogart's signature and silhouette. The Humphrey Bogart, Bogie bag, pen and lighter. All you need.
Regarded as a cultural icon, Humphrey DeForest Bogart (December 25, 1899 – January 14, 1957) was ranked by the American Film Institute Bogart as the greatest male star in the history of American cinema. Bogart's breakthrough in the art of cinema came in 1941, with High Sierra and The Maltese Falcon. The next year, his performance in Casablanca raised him to the peak of his profession and, at the same time, cemented his trademark film persona.