Buy Dubai penthouse, Audi R8 comes free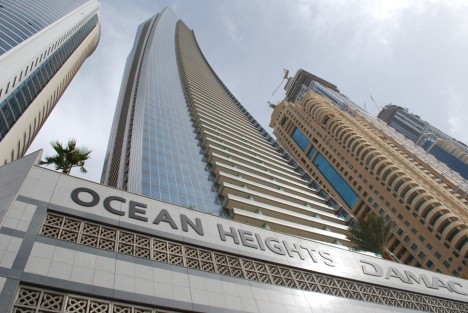 Buy a Dubai penthouse during the Dubai Shopping Festival (DSF), and the Audi R8 comes for free, says the new offer from Damac Properties, the developer of Ocean Heights projects in Dubai Marina, a luxury 84-storey tower in the Burj area to be completed this year.
"The Audi R8 is one the most luxurious cars we have ever offered, with a retail price tag of almost half a million dirhams," said Niall McLoughlin, Senior Vice President, Damac Properties.
"It is a very simple and attractive promotion – buy the penthouse at Burjside Boulevard or the Signature Suite at Ocean Heights and we will deliver you the latest top-of-the-range Audi. No catch, no complicated regulations, simple."
Buyers of three bedroom properties sold during the DSF will get an Audi A8, two bedroom purchasers will be get an Audi A6 while one bedroom buyers will get an Audi A4.
Traditionally, the Dubai Shopping Festival runs from mid-January to the end of February and it kicks off with a huge opening night that features light shows and fireworks across the Dubai Creek, which are then continued throughout the entire festival.
Other events associated with DSF range from in-mall fashion shows, musicians, street performers, jugglers and other entertainers.