Prada Journal 2014 – Signs of a changing world. Prada and Italian publisher Giangiacomo Feltrinelli Editore present the second edition of Prada Journal, the literary prize reserved for  emerging literary voices.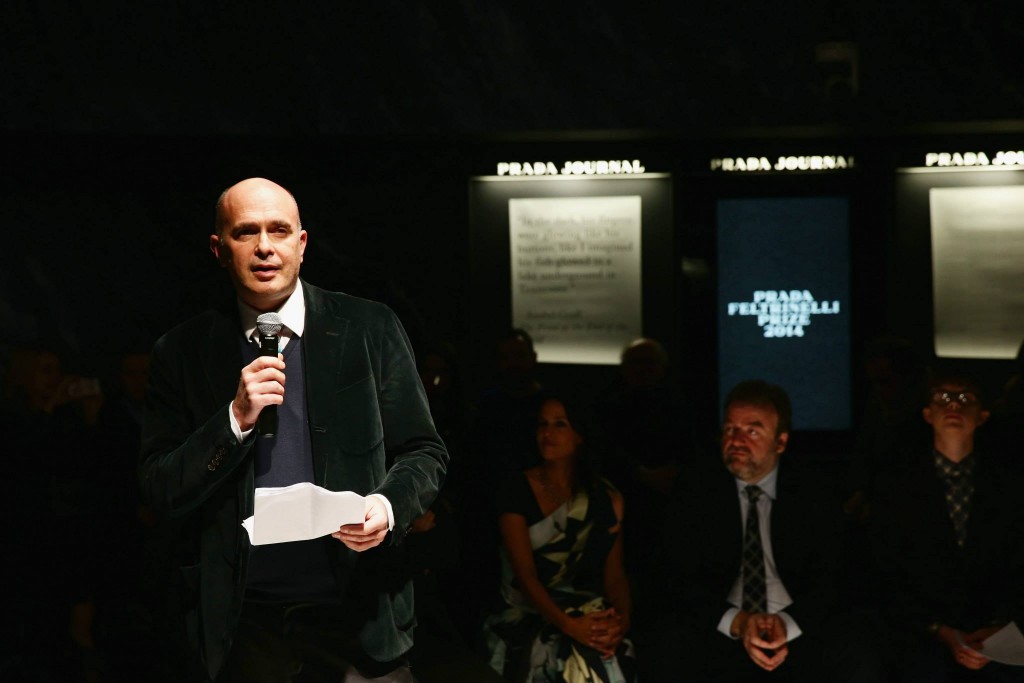 Prada unveiled the winners of the Prada Journal – Prada Feltrinelli Prize 2014 during an Award Ceremony hosted in its headquarters in Milan. The second edition of the contest, launched by Prada in partnership with Giangiacomo Feltrinelli Editore on April 11th 2014, continues its quest for emerging writers. The optical frames, created in collaboration with Luxottica, become once again a key tool to explore reality, a lens through which we can try to envision the future and meditate on change.
The line of inquiry  explored new horizons, embracing all that you can imagine or think of, and all the ideas that, once their shape and content have been brought into focus, can be described with words. Writers were challenged to answer the questions published on prada.com/journal: "What are the signs of a changing world? And what situations can we envision? Taking a good look at the details might give us the answer".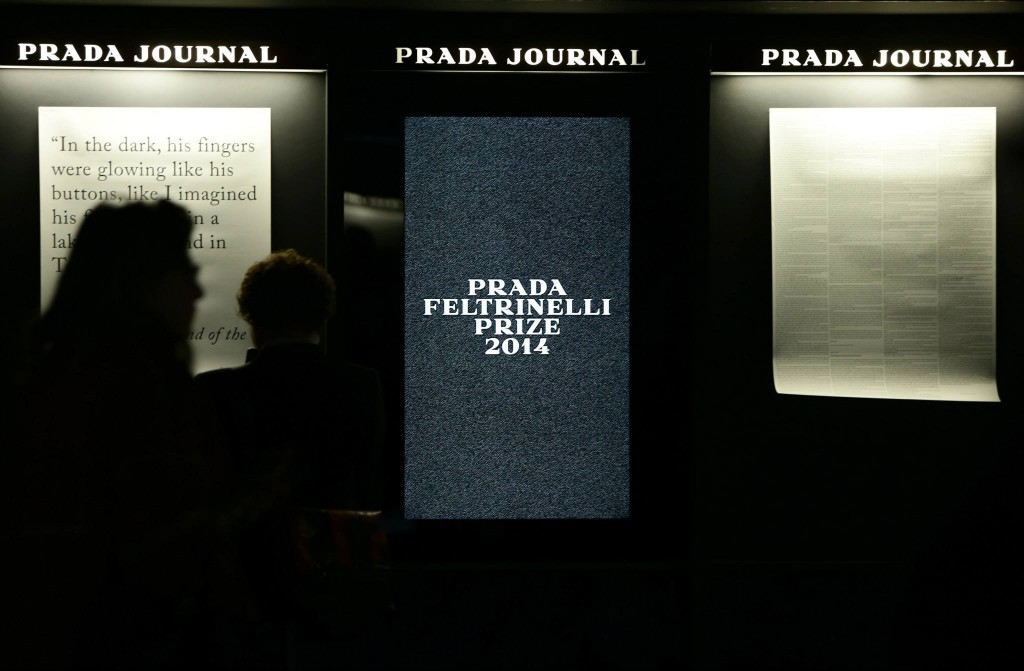 Their stories, written in more than twenty different languages, were selected by a jury composed of prestigious international literary names: Tishani Doshi, Carlo Feltrinelli, Paolo Giordano and Colum McCann.
Viola Bellini, Miguel Ferrando and Anabel Graff are the three winners of the contest, who will receive the amount of 5000 Euro each; a special mention has been given to Alejandro Morellon. Their stories, both in their original language and translated into English, make up the anthology "Prada Journal 2014 – Signs of a changing world," available for download on www.prada.com/journal.