The Rolls-Royce Summer Studio in Portocervo.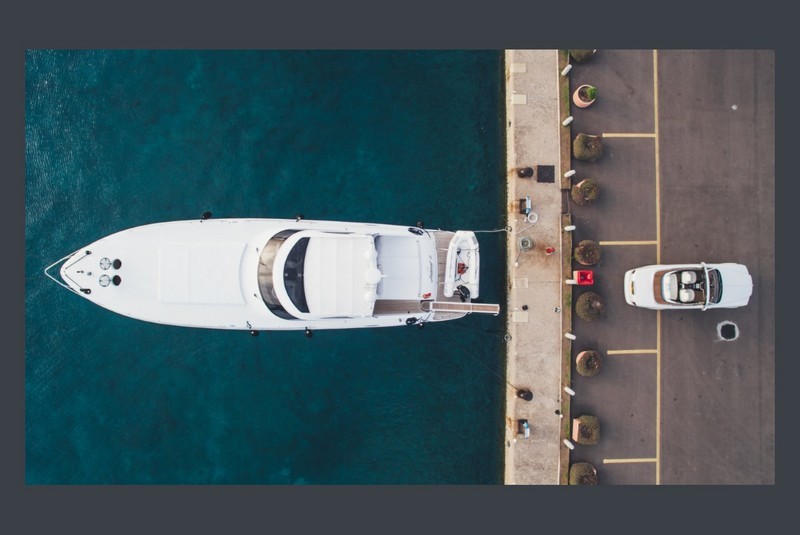 British luxury automotive maker Rolls-Royce heralds the start of the International Summer Season by opening studio in the Italian seaside resort Porto Cervo,  the main centre of the Costa Smeralda. With white sand beaches, golf clubs, private jet and helicopter services and exclusive hotels, the area has drawn celebrities, business leaders and other affluent visitors. In a study released by the European luxury real estate brokerage Engel & Völkers, Costa Smeralda is one of the most expensive location in Europe.
Rolls-Royce Motor Cars will once again open their Summer Studio this June, a moment that has come to herald
the start of the International Summer Season in Portocervo. Until September, a hub of society, culture and fine living will centre on the Studio, designed to encapsulate and savour the art of true luxury, which is Rolls-Royce.
Discerning inhabitants of an array of exquisite super yachts will alight onto the shores, looking to absorb and engage in the rich culture offered by the Costa Smeralda. Here they will find a highly contemporary space, secreted into the walls of the Promenade Du Port, where Rolls-Royce Motor Cars will reside for the forthcoming summer months.
By day, guests meander the arresting roads of the tranquil island, able to experience Dawn, the marque's newest and most social Drophead Coupé ever created. By night, guests return to a social throng of activities and, invigorated by the upbeat atmosphere, they will revel in exclusive gatherings, curated to enlighten and inform, in the company of fellow connoisseurs of true luxury.
"Connoisseurs of true luxury are seeking an unforgettable experience in their pursuit of perfection. Rolls-Royce understands this as one of the tenets of true luxury and offers to enrich the lives of our customers and acquaintances by hosting a summer-long Rolls-Royce Studio in one of the most social enclaves in the Mediterranean. The worlds of fashion, art and design collide to create an ambient atmosphere which embodies the spirit of Rolls-Royce," commented Torsten Müller-Ötvös, Chief Executive Officer, Rolls-Royce Motor Cars.
The Rolls-Royce Summer Studio in Portocervo will be open between June and September 2016.