Poltrona Frau @ imm Cologne 2015.
In the Poltrona Frau home presented at the latest edition of imm Cologne 2015 interiors were in harmony with colours and materials. Designed by Michele De Lucchi, Poltrona Frau stand divided the space into areas perfect for sharing and contemplation of a world that expresses cultured, refined craftsmanship. Poltrona Frau returned to IMM Cologne (from 19 to 25 January 2015) after an absence of two years.
A section of the stand was dedicated to Leathership, Poltrona Frau's leadership in leather. Like a library that holds knowledge gathered over more than a century of history, its shelves house a selection of the 160 colours from the six Pelle Frau leather collections.
The new Assaya by Satyendra Pakhalé was one of the highlight of the new offer. According to Poltrona Frau, it epitomises a growing trend that blurs the lines between home and office, where the focus is on comfort and functionality.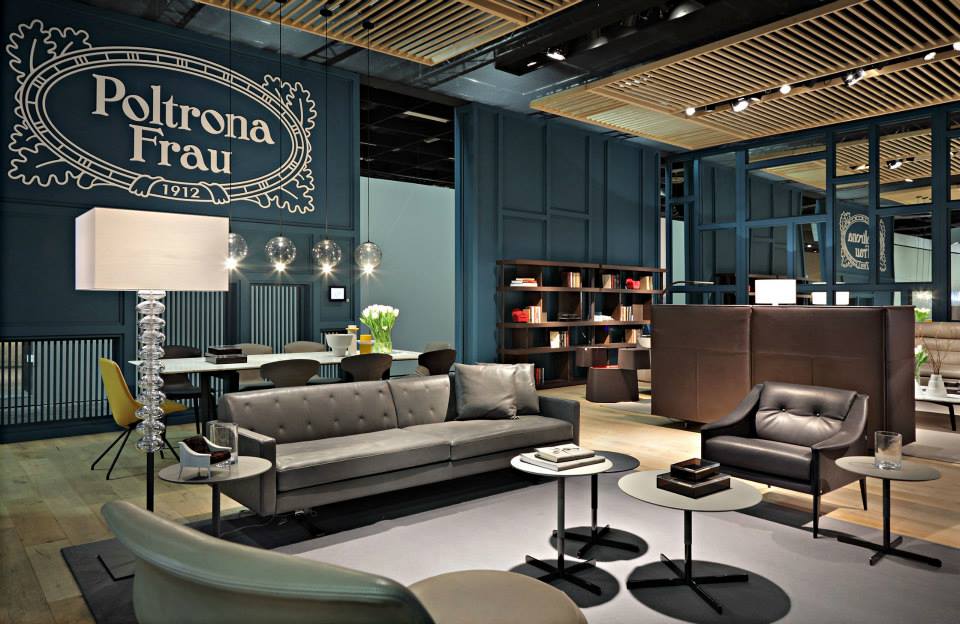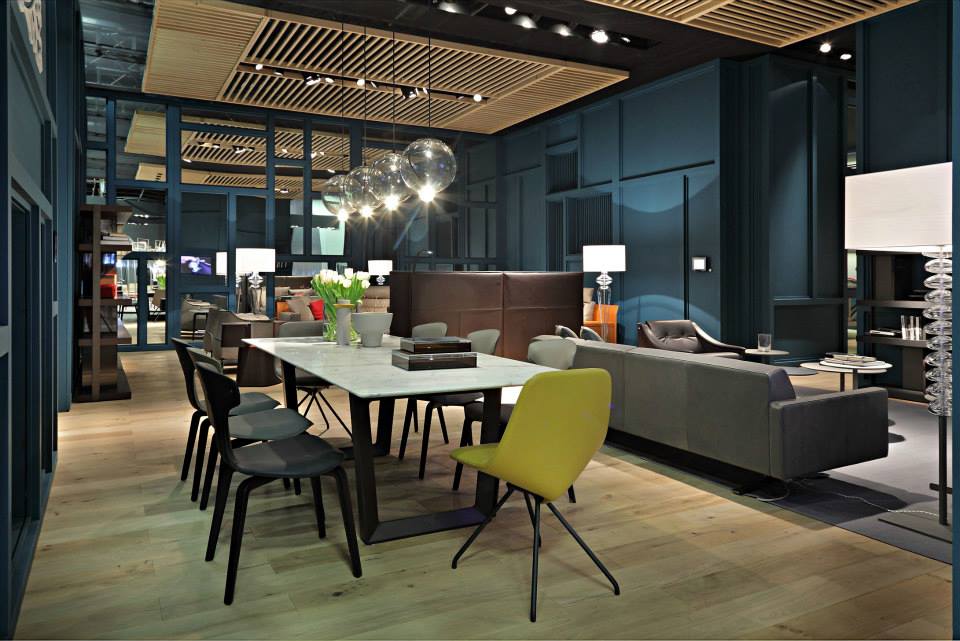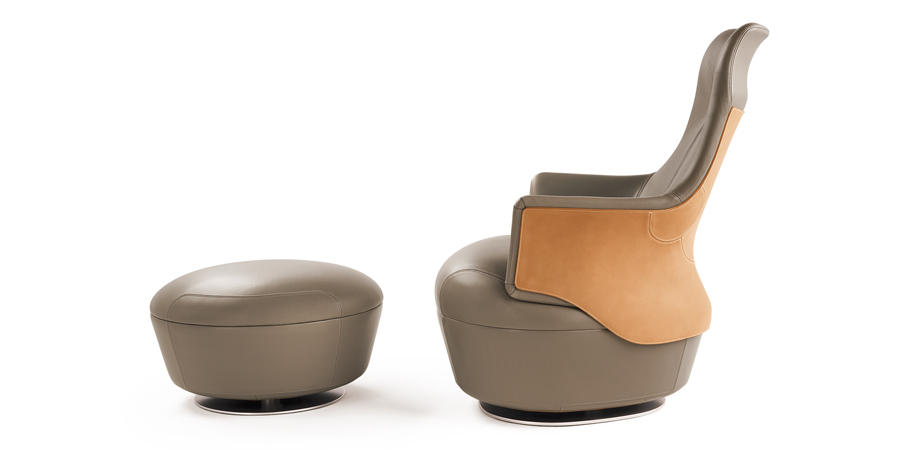 Satyendra Pakhalé designed the Assaya armchair for the design contest launched by Poltrona Frau to celebrate its centenary in 2012. Assaya finally saw the light after two years of development.
The armchair swivels 360° and automatically returns to its starting position. The upholstery is in Cuoio Saddle Extra leather for the external shell and Pelle Frau leather for the internal surface and seat. The rim of the Cuoio Saddle Extra leather surface is embellished with elegant visible contrast stitching. The base of armchair, footrest and sidetable is formed of an aluminium coloured painted steel plate. The sidetable structure has a single steel pedestal with moulded profile.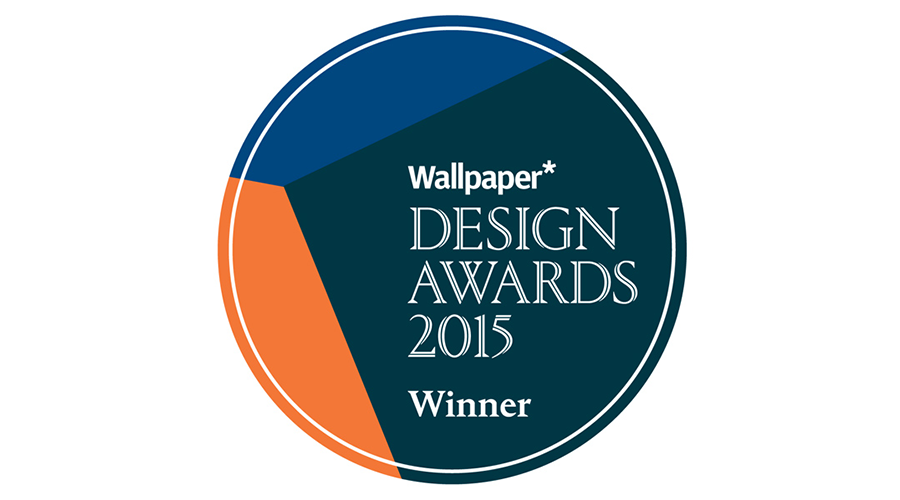 On 21st January 2015, Poltrona Frau won the 4th Wallpaper* Design Award with the Jobs directional desk designed by Rodolfo Dordoni.
An extremely select panel comprising the editorial team of Wallpaper*, and also Marina Abramovic, Benoit Jacob, Neri & Hu, Piet Oudolf, awarded the Jobs directional desk, the prestigious Wallpaper* Design Award 2015 for the category "Best executive office".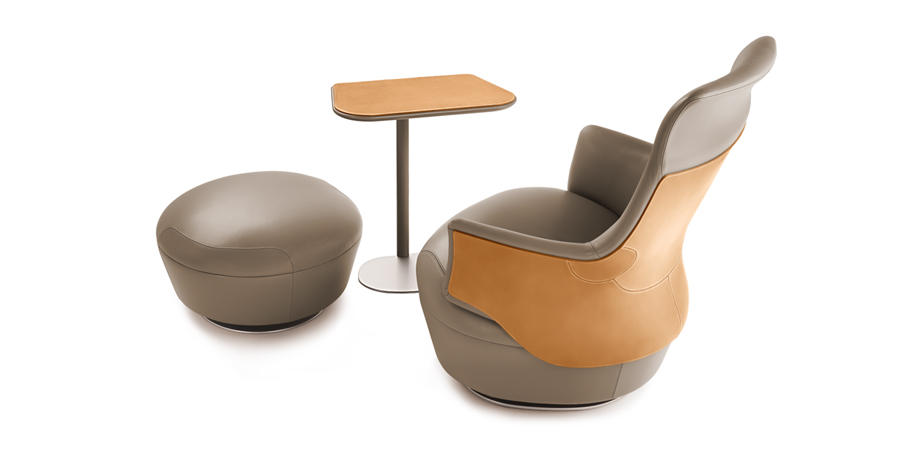 Last year Poltrona Frau inaugurated its first flagship store in Shanghai. The area of 370 sq.m. exposes its shop windows on Tongren Road, the hidden treasure of Jing'An District. A successful event that has seen the renowned photographer Sun Jun who unveiled "The Intelligence in Our Hands" of Poltrona Frau – A journey into the millennial Chinese tradition through cultural dialogue shown in the photos of the Chinese artist.
During the opening night a Poltrona Frau artisan demonstrated the hand making of the Chester armchair, the iconic piece designed by Renzo Frau in 1912, the year when Poltrona Frau company was founded.