Pirelli Calendar 2013 – behind-the-scenes images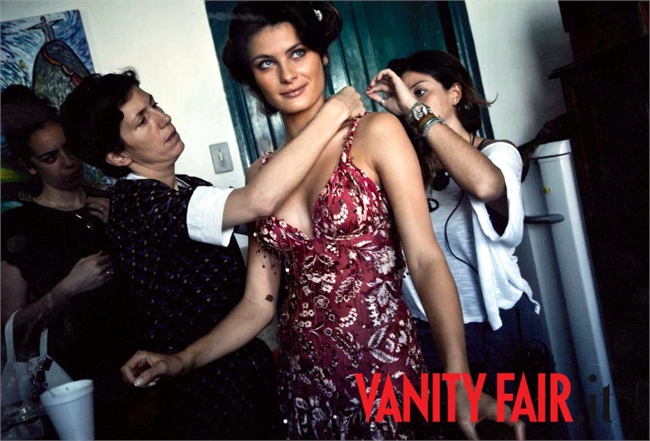 The Pirelli Calendar's photographers have always immortalised a very sophisticated concept of beauty, mid-way between fashion and glamour. And every year the Cal offers a collection of images that interpret the concept of beauty in an original way, different to the previous year.
In 2012 the Pirelli calendar will feature the first visible pregnant model. With a baby bump, Adriana Lima is posing alongside 10 women protagonists involved in the support of humanitarian projects.
The 2013 edition of the annual calendar was shot in Brazil by acclaimed photojournalist Steve McCurry, who has racked up awards for reporting in conflict areas.