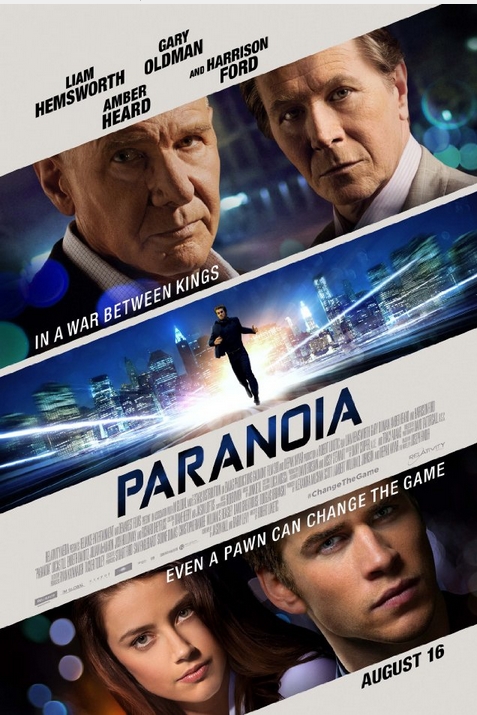 Italian designer Giorgio Armani dresses the upcoming high stakes Hollywood thriller 'Paranoia' (Director: Robert Luketic), providing the set with interior design elements from his Armani Casa line. Armani created suits for the characters Harrison Ford and Gary Oldman alongside up-and-comers Liam Hemsworth and Amber Heard. Hemsworth's luxurious apartment is decorated with signature Armani Casa sofas, lamps, tables, chairs and accessories.
"Collaborating with David Brisbin [production designer] on his vision for this movie provided me with the opportunity to showcase Armani Casa on film in a way that is absolutely believable and appropriate to the story. Working with Luca Mosca and my longtime friend Harrison Ford to create a wardrobe for a villain was also fun," said Giorgio Armani.
The two most powerful tech billionaires in the world (Harrison Ford and Gary Oldman) are bitter rivals with a complicated past who will stop at nothing to destroy each other. A young superstar (Liam Hemsworth), seduced by unlimited wealth and power falls between them, and becomes trapped in the middle of the twists and turns of their life-and-death game of corporate espionage. Paranoia trailer 2013 is presented in full HD 1080p high resolution.
"Paranoia" hits movie theaters in the US on August 8.
Back in 1980, Giorgio Armani amazed the public with the slick outfits for Richard Gere in Paul Schrader's film "American Gigolo. Armani film projects include costumes for Tim Burton's and Christopher Nolan's Batman franchise and Quentin Tarantino's "Inglourious Basterds."