Pre-SIHH 2016: Vacheron Constantin Métiers d'Art Fabuleux Ornements.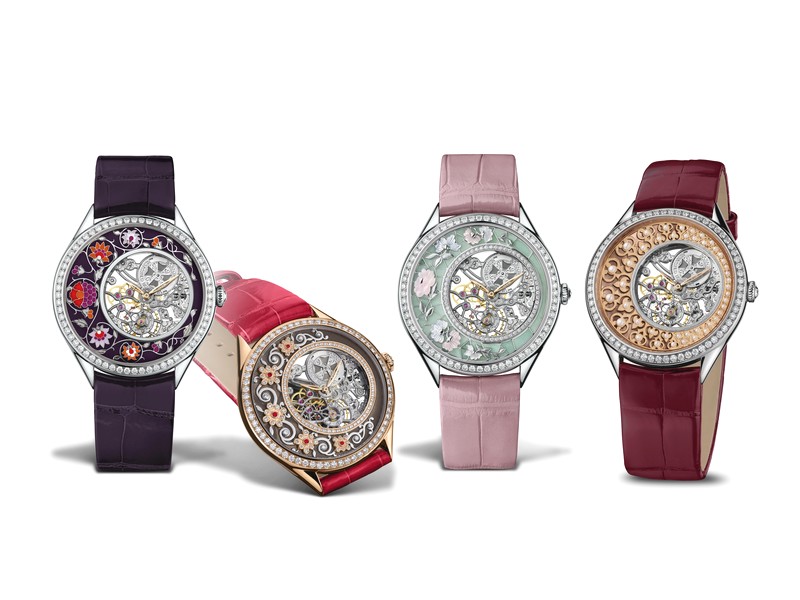 Traditional arts meet at the crossroads of different cultures in the new Métiers d'Art Fabuleux Ornements watches to be presented by Swiss Luxury watch manufacture Vacheron Constantin at the next edition of SIHH (The Salon International de la Haute Horlogerie – from January 18th-22nd, 2016).
Two years after its first launch, Vacheron Constantin Métiers d'Art Fabuleux Ornements collection unveiled four new models born of the art of open working and a combination of artistic crafts bearing the Hallmark of Geneva.
These luxury horological creations are equipped with a hand-engraved movement: calibre ultra-thin 1003 in 18K gold. "The finesse of the front-facing décor is precise to the nearest tenth of a millimetre, while on the back Vacheron Constantin has opted for an exclusively chamfered and hand-drawn finish that preserves a restrained appearance," says Vacheron Constantin team.
The "Indian manuscript" timepiece is created from the alliance of Grand Feu champlevé enameling and hand engraving.
The "Ottoman architecture" timepiece is defined by hand chamfering, natural white mother-of-pearl base and a gold grid work studded with half-pearl beads. The Ottoman architecture and Indian manuscript watches have 85 round-cut diamonds, for a total
of approx. 1.1 carats each.
The "French lacework" model is adorned with a translucent hand-guilloché Grand Feu enamelled dial. The base of the gold dial is clad in a guilloché motif lending subtle depth to the transparent enamel and set with garnet-colored sapphires and diamonds. Total gem-setting French lace: 193 round-cut diamonds, for a total of approx. 1.4 carats & 5 garnet-colored sapphires for a total of approx. 0.04 carat.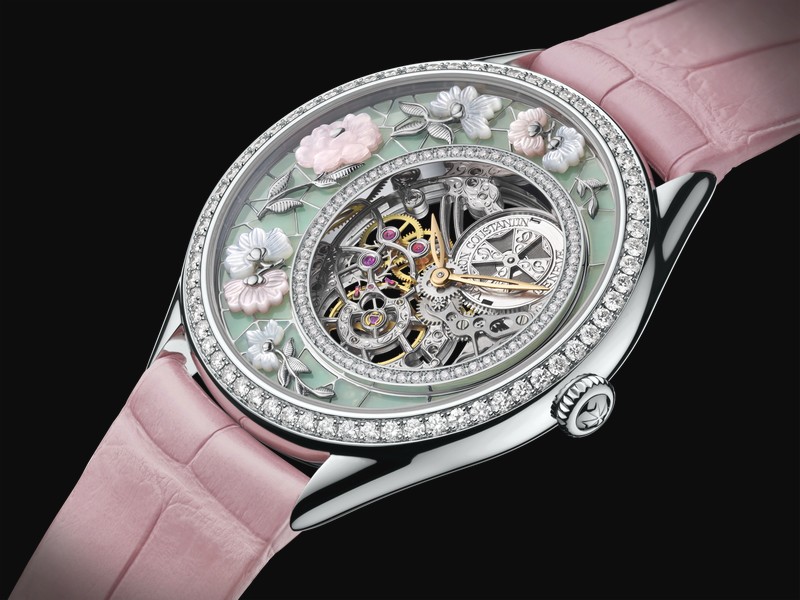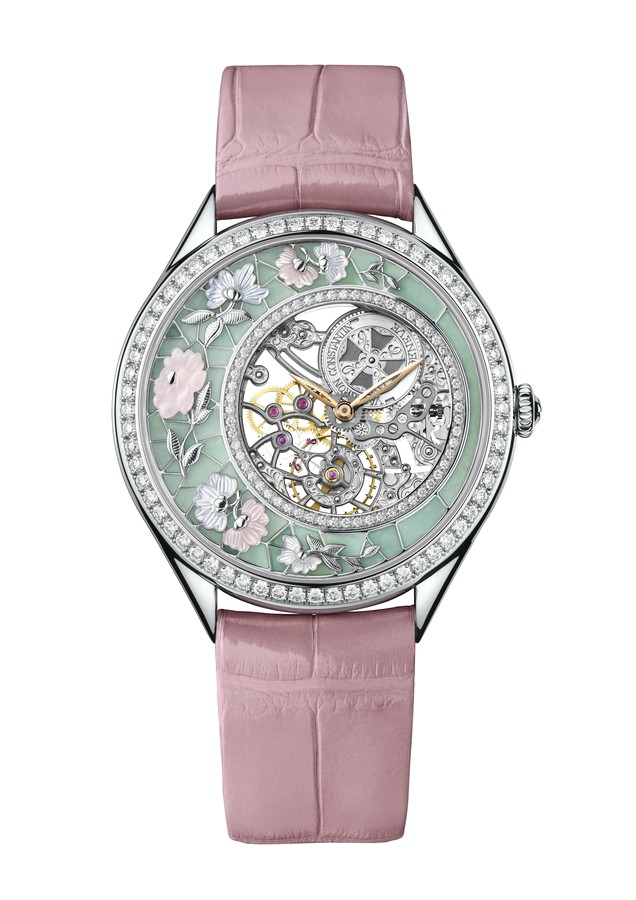 The fourth timepiece "Chinese embroidery" is crafted in pink gold according to the stone- cloisonné technique with jade. The dial is sculpted from mother-of-pearl and features a pink opal shaped according to the glyptic art and complimented by finely hand engraved gold leaves and pistils. The Chinese embroidery uses 145 round-cut diamonds, for a total of approx. 1.2 carats & approx. 2.4 carats for the jade and the pink opal.
The watch collection (a Limited Edition of 20 pieces for each model) is only available in Vacheron Constantin Boutiques.
After celebrating its quarter-century of existence, the SIHH has two important innovations in store for 2016.
The architectural environment of the Salon has effectively undergone a profound transformation towards a more modern, streamlined look. Designed to promote a spirit of conviviality, this setting is sure to provide better support for the Maisons in developing the creative aspects of their inside layouts.
The second innovation of the 2016 SIHH is related to the fact that the number of exhibitors is increasing to 24. In this regard, the Salon is inaugurating a space with the Carré des Horlogers that is devoted to nine artisan-creators and independent workshops.