Oakley Radar Pace has all the chances to become our new coach.
Luxottica and Intel Launch Smart Eyewear with real-time voice activated coaching system.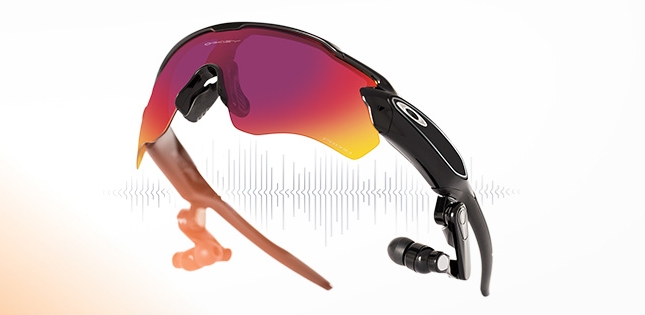 A new powerful and innovative product combines Intel technology and engineering expertise with Oakley's sleek, lightweight design favorited by athletes around the world. Called "Radar Pace", this smart eyewear seeking to redefine the way athletes train, is featuring a real-time voice activated coaching system.
The device creates dynamic and personalized training programs, tracks performance, coaches in real-time and responds naturally to questions asked by the user.
Radar Pace is a virtual coach that supports athletes during every step of their running and cycling training journey – interpreting data in real-time, providing personalized and actionable instruction and motivation during the course of a workout and holding athletes accountable to a structured and dynamic training program. With a hands-free conversational interface powered by Intel® Real Speech, Radar Pace helps athletes stay focused and maintain optimal training position, and the Bluetooth audio headset allows athletes to place and receive calls and texts and listen to music.
"Radar Pace is a testament that everything can and will be made better," said Scott Smith, Vice President of Strategic Partnerships at Luxottica. "It is the ultimate hands-free training wearable that will push the boundaries of smart eyewear."
"Merging Oakley's leading design and performance benefits with Intel's technology, Radar Pace is a game changer in training and coaching," said Ryan Saylor, Vice President of Advanced Product Development at Oakley. "One of the biggest benefits is the accountability – the coach being there with the athletes to help get the most out of every workout. It was a true collaboration that we hope will redefine the future of sport."
With smart technology, external sensors and the Radar Pace app, the device collects and analyzes personal performance data (including power output, heart rate, speed, cadence, time, pace and distance) and equips athletes with rich information and real-time, audio coaching. The customized running or cycling programs calibrate based on performance, track performance compliance and adjust to make up for missed workouts. Instead of just giving athletes data, Radar Pace provides actionable feedback that is easy to digest, understand and implement.
Radar Pace can be a reliable virtual coach that supports every step of the training journey. Similar to a human coach, it creates a training program for athletes of all types – knowing what was accomplished to date and setting the goal for the next task ahead.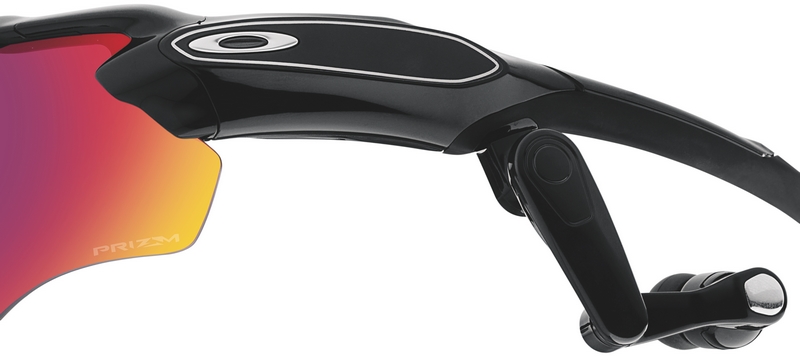 Radar Pace also features a revolutionary lens technology that dramatically enhances detail to help improve performance by providing ultra-precise color tuning, designed for specific environments. The Prizm Road lens that comes with Radar Pace brightens whites and enhances yellows, greens and reds so runners and cyclists can see subtle changes in road texture and spot hazards more easily for a confident training experience.
The device is made of two primary components: Oakley eyewear with integrated earbuds and microphone, and a mobile app for iOS and Android.
This September, Oakley introduced also the brands's first snow helmet – Oakley MOD. We can finally achieve the perfect fit with Oakley goggles.