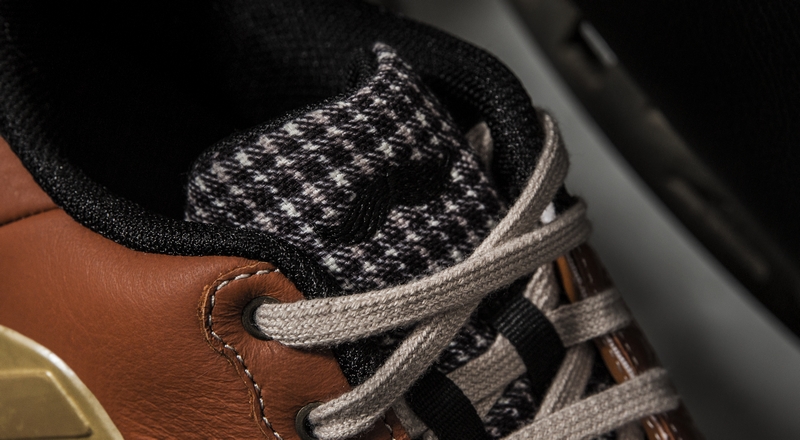 Adi Dassler's simple yet brilliant idea was to provide each athlete with the best possible equipment to enable peak performances. This vision would change everything. His shoes have become iconic names in footwear history. The company he built and its 3-Stripes trademark are visible at almost every major sporting event around the world, including tennis.
Building on the success of the previous year's iteration, the traditional Adidas Barricade 2016 tennis shoe was re-imagined for this new season for a "barber shop"- inspired look. The limited edition tennis shoe is a nod to the aesthetic of the old barber shops. This Limited Edition Adidas Barricade with traditional barber shop textures celebrates "Movember," the annual event involving the growing of moustaches during the month of November to raise awareness of various cancers, such as prostate cancer.
The Barricade 2016 Mustachio features high quality, full grain brown leather giving a premium and unique new finish to the traditional Barricade 2016 shoe. The leather is wrapped by a brass-finished chassis replicating the superior fixtures and fittings with a barber shop. The shoe is also detailed with the classic houndstooth pattern and includes an embossed logo on the heel – adding to the premium and hand-crafted finish.
The classic houndstooth pattern sits around the top of the shoe, with the logo embossed into the leather on the heel.