Architect Michael Maltzan's "Lens" Wins St. Petersburg Pier Competition St. Petersburg Pier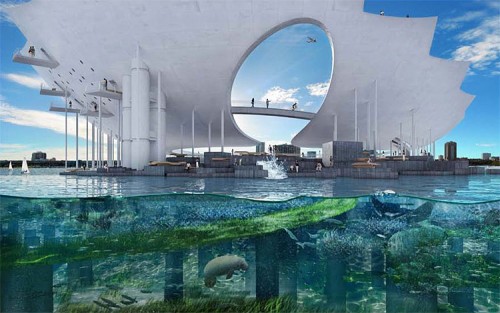 Michael Maltzan Architecture has won the competition to redesign St. Petersburg, Florida's iconic pier.
In a group of ambitious proposals, Maltzan's scheme was perhaps the most so, with a group of interconnected bridges and pathways arranged along a figure-8 plan leading to a large shell-structure at its end.
Called "The Lens," the gigantic project will frame the city through its structure and create a connection between downtown St. Petersburg and its waterfront. It will include a new tidal reef, a civic green, raised walking paths, an amphitheater, a water park and other leisure activities.
More on the project: mmaltzan.com | archpaper