Metallica – the centerpiece of Brioni's latest menswear campaign.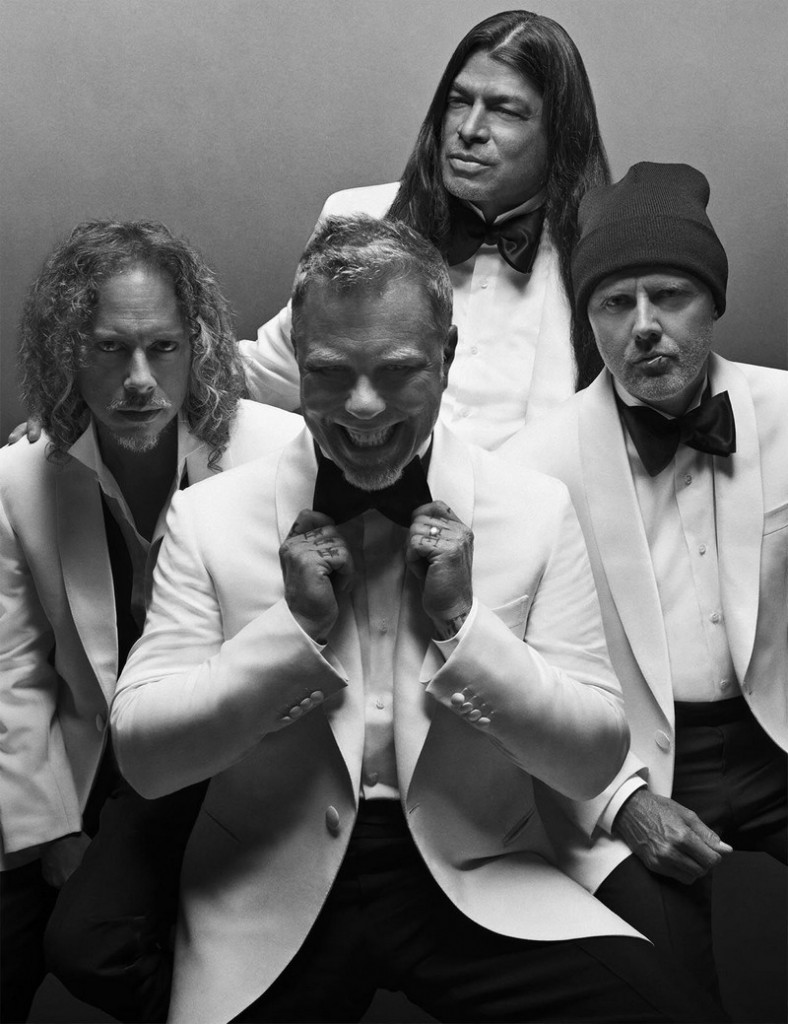 Italian menswear label Brioni is known for favoring Instagram to Facebook for social media expansion. Brioni's Instagram account was the channel of choice for unveiling the first advertising campaign under the creative direction of Justin O'Shea featuring Rock & Roll Hall of Fame Inductees Metallica. The campaign showcasing visuals with James Hetfield, Lars Ulrich, Kirk Hammett and Robert Trujillo wearing suits and white tuxedos aims to revamp the Kering's Italian house. Metallica is sporting Bespoke Brioni suits and tuxedos as well as sunglasses from Brioni new eyewear collection.
The black and white Queen "Bohemian Rhapsody" inspired photos were shot in San Francisco by photographer Zackery Michael.
"We are beyond thrilled to have been invited to be the face of Italian luxury menswear powerhouse Brioni as they kick off their first creative campaign under the direction of newly appointed creative director, über cool style star Justin O'Shea," stated the band.
"Further reflecting the creative vision of Justin O'Shea, the advertising campaign marks the debut of the new Brioni logo, a reinterpretation of the company's historical branding utilized from 1955 to 1986," explained Brioni.