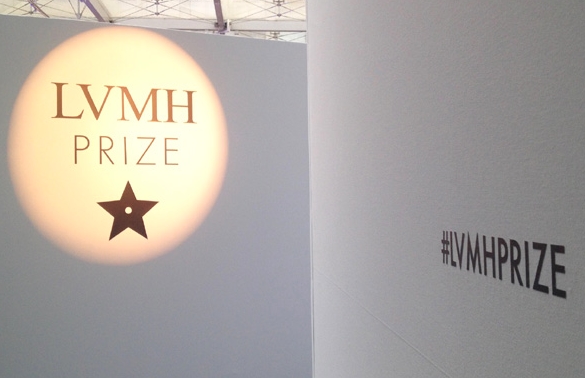 Launched in 2013 to uncover and support new fashion talents, the LVMH Prize announced its first winner in 2014. Each year the prize recognizes a young fashion designer who receives support and mentoring from the LVMH luxury group on all levels. The LVMH Prize also gives awards to three fashion school graduates, who receive a grant and a chance to work for a year with the design team at an LVMH brand.
On March 4-5, 2015, the second edition of the LVMH Young Fashion Designer Prize opened its showroom on Avenue Montaigne in Paris. 26 young designers selected by the LVMH Prize committee came together to present their work to a committee of international experts. The committee will select the finalists. The young designers will then pitch their brand positioning, collections and development outlook to a jury of nine creative directors of LVMH brands, who will choose the winner.
"As the leader in its sector, LVMH has a responsibility to help identify and support young designers. I'm absolutely delighted to see so many tremendously talented candidates here again this year" commented LVMH's Delphine Arnault in launching the 2015 LVMH Prize.