Wearable technology: Gucci Watches x i.am+ and will.i.am.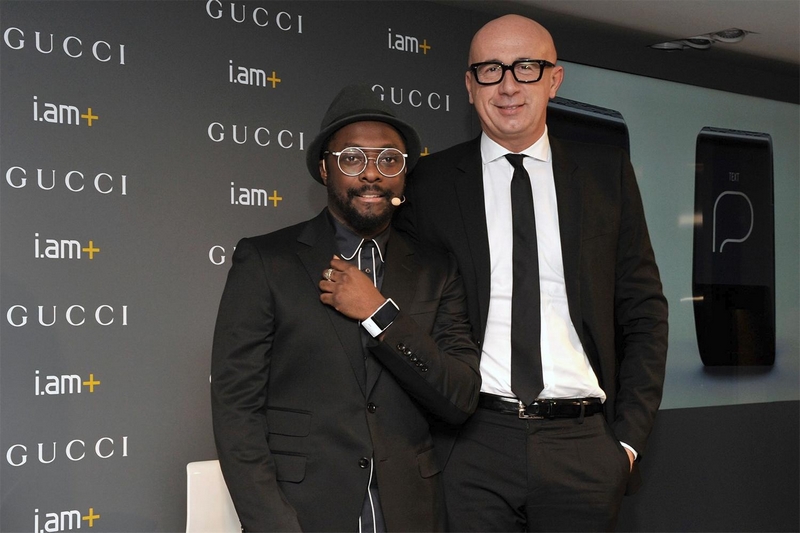 Gucci is just another luxury brand announcing an innovative concept in terms of wearable technology. During Baselworld 2015, Gucci Timepieces announced a special partnership with multi-faceted entertainer, and a seven-time Grammy Award winner will.i.am. The device is a new luxury, phone-free smart band which will operate independently of a phone.
The new smart device will operate as a completely stand alone smartband, untethered from any smartphone. Functionalities will include: the ability to make and receive phone calls, send and receive text messages and emails, music, maps, calendar, fitness and a sophisticated personal assistant activated by voice command.
"Through this innovative collaboration with i.am+ and will.i.am, Gucci Timepieces is fully embracing the future of wearable technology that is now ahead of us, with the objective of launching a wearable device concept that is a fashion accessory, incorporating the most comprehensive and advanced technological functionalities," commented Stéphane Linder, President and CEO of Gucci Timepieces.
"i.am+ and Gucci Timepieces are setting the pace with our vision for a untethered wearable. In creating a device that is both fashionable and technologically advanced, we aim to define this category. I coined the term "fashionology" …a merging of the worlds of fashion and technology, and that is exactly what this collaboration with Gucci represents," added will.i.am.
Details regarding pricing, distribution, and launch timing will be announced in due course.