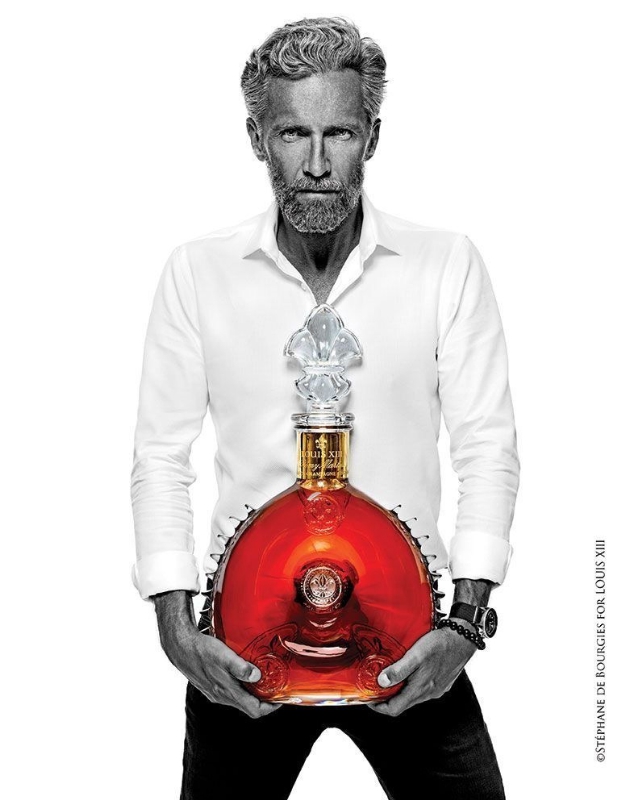 Louis XII Le Mathusalem is truly a monumental edition. This is the very first time that a cognac will produce a mathusalem edition in crystal. Made by the legendary crystal manufacturer Baccarat, it requires over 20 master craftsmen to produce. Each of these decanters is blown by the craftsmen of La Maison Baccarat.
"As old as Mathusalem," as the saying goes; the legend says that Mathusalem was the oldest man to ever live, making this a most fitting edition for LOUIS XIII.
"Louis XIII Le Mathusalem is truly the result of a work of art and genius, a tribute to craftsmanship and time" said Ludovic du Plessis, LOUIS XIII Global Executive Director.
A feat of crystal craftsmanship for a monumental cognac, alchemy of up to 1200 eaux-de-vie, the youngest of which is at least 40 years old. Louis XIII Le Mathusalem is presented in a luxurious display chest featuring 8 crystal glasses housed in a dedicated case, a serving platter and a pipette, in honour of the ancestral tasting and serving rituals of the cellar masters. Its historic blend evokes tasting notes and aromas of myrrh, honey, immortelle, plum, honeysuckle, wood bark, leather and passion fruits.
Rare and exquisite collector's items, the first Louis XIII Le Mathusalem decanters will be available worldwide as of November 2016, after being launched exclusively at Harrods as of September for two months.