Louis Vuitton Classic Serenissima Run 2012
43 classic cars leave from Monte Carlo and finish in Venice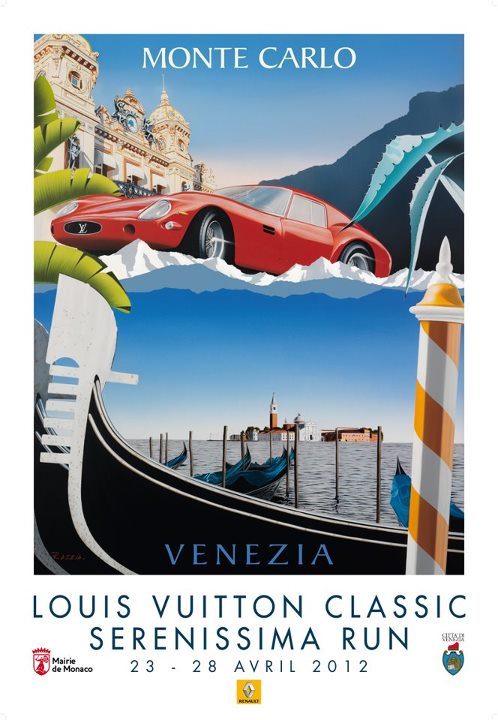 Louis Vuitton has always been close to art of travel in style. For this reason, the French luxury house decided to launch the initiative of the Classic Run. Designed in the '90s (the first was the Vintage Equator Run of 1993), these races took place in different parts of the world, from Malaysia to China, Hungary to Tuscany.
The "Louis Vuitton Serenissima Run" starts April 24, 2012 in Monte Carlo to reach Venice on 28 April. The race will go on the roads of France, Switzerland and Italy. Participants must make a journey of 1,400 kilometers stopping in Menthon-Saint-Bernard, Stresa, Verona and Fiesso d'Artico, the cradle of expertise of Louis Vuitton shoes.
For the first time this year Louis Vuitton debuts Louis Vuitton Classic Awards. The trophy offered by President Yves Carcelle will go to the most elegant classic car exhibited in Monte Carlo.
For this seventh edition of the "Louis Vuitton Serenissima Run", the luxury house designed a special game. A set of 4 decks of cards was conceived to discover the race: one presented the 43 cars from five continents attending the rally, the other made a review of the major sights of the run, the third was dedicated to the history that links Louis Vuitton, the automobile world and the art of travel in style, and the fourth contained 25 cards devoted to masculine elegance and a presentation of 10 shoe models from the 2012 Autumn-Winter Collection.