50th anniversary edition celebrates founding of Lotus' Hethel site.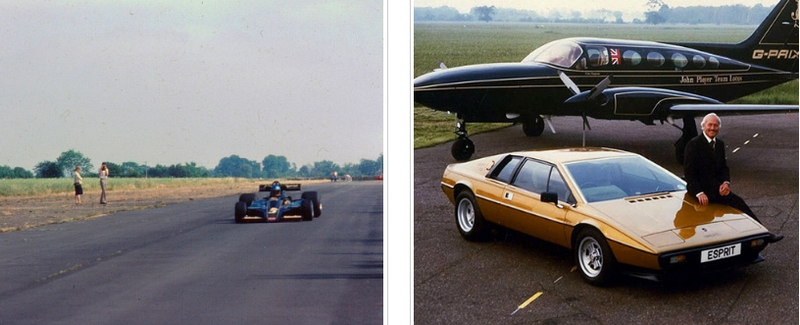 Lotus has revealed the latest addition to its collection: the exclusive Elise 250 Special Edition. Helping mark the 50th anniversary of the company's famous history-charged manufacturing facility Hethel and the Test Track site in the small village in Norfolk, England, the new model defines the quintessential British sportscar in this celebration year. News of the special edition follows the Lotus Elise's success as Readers' Champion at the prestigious Autocar Awards. From a starting roster of 50, tens of thousands of motoring fans voted for the iconic car as part of an online competition.
The car is based on the critically acclaimed Elise Cup 250 launched earlier this year. The model was conceived as a tribute to one of countless Lotus fans' favourite cars. The Lotus Elan, launched in 1963, established itself as one of the icons of 60's motoring and even became a star of screen in hit TV shows of the time, including the classic series The Avengers. The new limited edition vehicle offers an outstanding combination of performance and panache with a supercharged 243 hp engine, a 0-60mph time of 3.9 seconds, and a unique, hand-finished interior.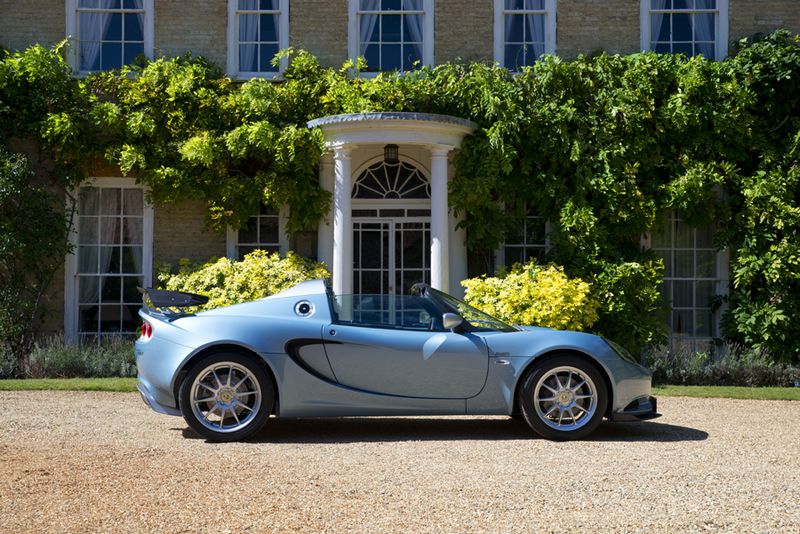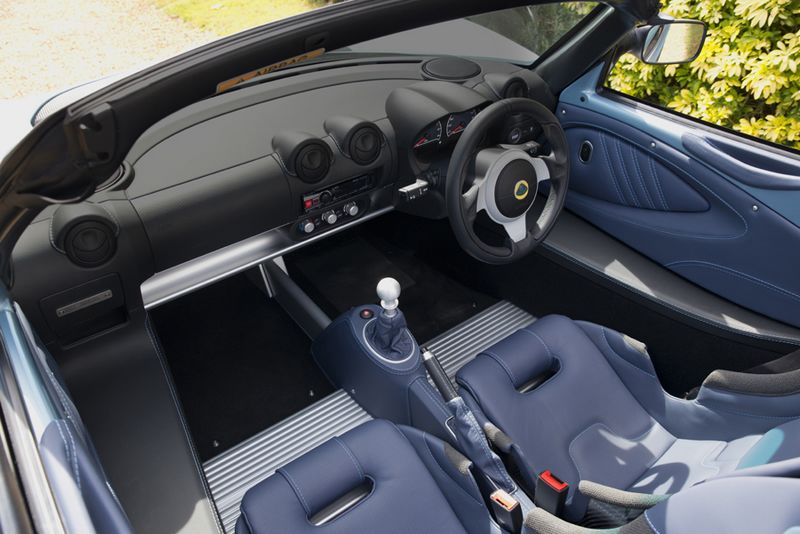 Tipping the scales at just 899 kg, through the utilisation of advanced materials including carbon fibre and aluminium, the Elise 250 Special Edition remains true to Lotus' philosophy of 'Light is Right." Powered by a high-output, supercharged, 1.8-litre 4-cylinder engine, the Elise 250 Special Edition boasts 243 hp (246 PS) at 7200 rpm and 250 Nm of torque between 3500 rpm and 5500 rpm.
Jean-Marc Gales, CEO of Group Lotus, commented, "When we first introduced the Elise, it redefined how involving and exciting, yet civilised, a sports car could be. As the Elise was conceived, designed, engineered and is built at Hethel, we wanted a 50th tribute that's even
lighter than the fastest road-going Elise we've ever produced. The new Elise 250 Special Edition achieves that, so it's supremely quick and agile, but it's also wonderfully finished and stunning to look at."
A selection of carbon-fibre components come as standard, including a front splitter, rear wing, tailgate and front access panel, all giving the car considerable kerb appeal.
Fitted with a slick, six-speed manual gearbox, the Elise 250 Special Edition includes an Electronic Differential Lock as standard to give better traction and faster exit speeds when cornering.
The new Elise also features driver selectable ESP modes, providing 'Sport' and 'Race' settings. Proportionally increasing throttle response, lowering traction slip thresholds and removing understeer recognition, it allows enhanced control before the system intervenes.
An integrated in-car entertainment system can also be specified, including iPod® connectivity and Bluetooth functionality, along with air conditioning, cruise control, auxiliary driving lights, full carpets, floor mats and enhanced sound insulation.
The new Elise 250 Special Edition can also be personalised through the Lotus Exclusive programme.
Draped in a composite body and finished in one of four of the firm's favourite colours, the Elise 250 Special Edition is limited to just 50 examples available on a first-come, first-served basis (£47,900 in the UK, €67,980 in Italy).