World Premiere of the LC 500h luxury coupe with next-generation Lexus Multi-Stage Hybrid System.
Disrupting the notion of how fashion travels, the Jeremy SCOTT wrapped Lexus RX vehicles took over New York Fashion Week (NYFW) offering a glimpse of the future of fashion. Fusing the unmistakable lines of Lexus' Spindle Grill and the elegance of origami, guests in the Lexus Lounge at NYFW were treated to a one of a kind immersive experience, which will be continued at the 2016 Geneva Motor Show.
Lexus will unveil the hybrid version of its all-new LC luxury coupe at the 2016 Geneva Motor Show. The LC 500h is equipped with Lexus' next-generation hybrid powertrain, the Lexus Multi Stage Hybrid System, providing more performance, enhanced driving pleasure and greater efficiency.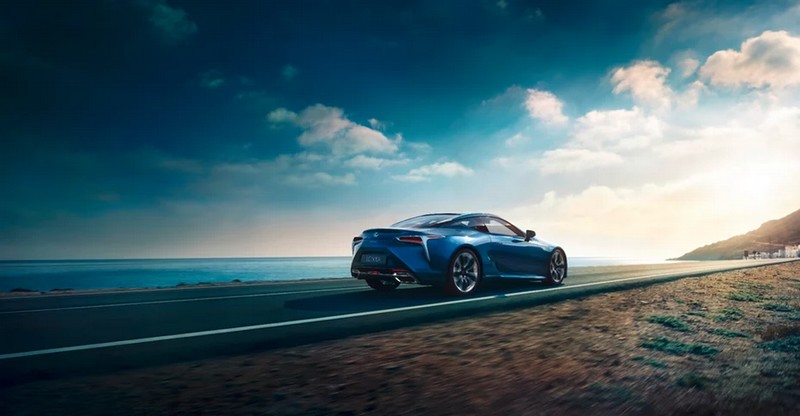 "The LC 500 has been an important product for Lexus and me personally," said Akio Toyoda, Chief Branding Officer and Master Driver for Lexus when he unveiled the car in Detroit. "A few years ago, we decided to guide the future of the brand with products that had more passion and distinction in the luxury market. This flagship luxury coupe's proportions, stunning design and performance make a strong statement about our brand's emotional direction and will grow the Lexus luxury appeal globally."
The LC was first revealed at the 2016 North American International auto Show (NAIAS). Its styling, performance and craftsmanship position the vehicle as one of Lexus' flagship models. The LC also utilizes Lexus' new architecture that promises enhanced dynamic capability.
Inspired by the acclaimed LF-LC concept that debuted in 2012, the LC represents a shift in Lexus' engineering processes and design ideologies and marks the beginning of a new phase for the Lexus brand. Its visual appeal has been praised and recognized by professionals who granted LC two EyesOn Design awards for Best Production Car and Best Interior Design at the 2016 NAIAS.
Lexus will also display the LF-FC concept at the 2016 Geneva Motor Show. LF-FC is a visionary new vehicle that offers a peek into the design and technology direction of Lexus' future flagship sedan. Initially revealed at the 2015 Tokyo Motor Show, the LF-FC is powered by a high output fuel cell system. It also features an advanced touchless human machine interface as well as automated driving technologies.